Here's a bit about me, Rosanna Stevens, creator of Rosanna ETC.
I'm passionate about creating a personal environment in the full-color spectrum and making every day an event. And for me, food and entertaining at home are a central focus. As a trained chef and wine enthusiast who is passionate about style in all areas of my life, I naturally think about what canapes to serve, how to present a plate beautifully, and the perfect food and wine pairing. How to host a party, entertain in style, and give your guests (and yourself) the best time.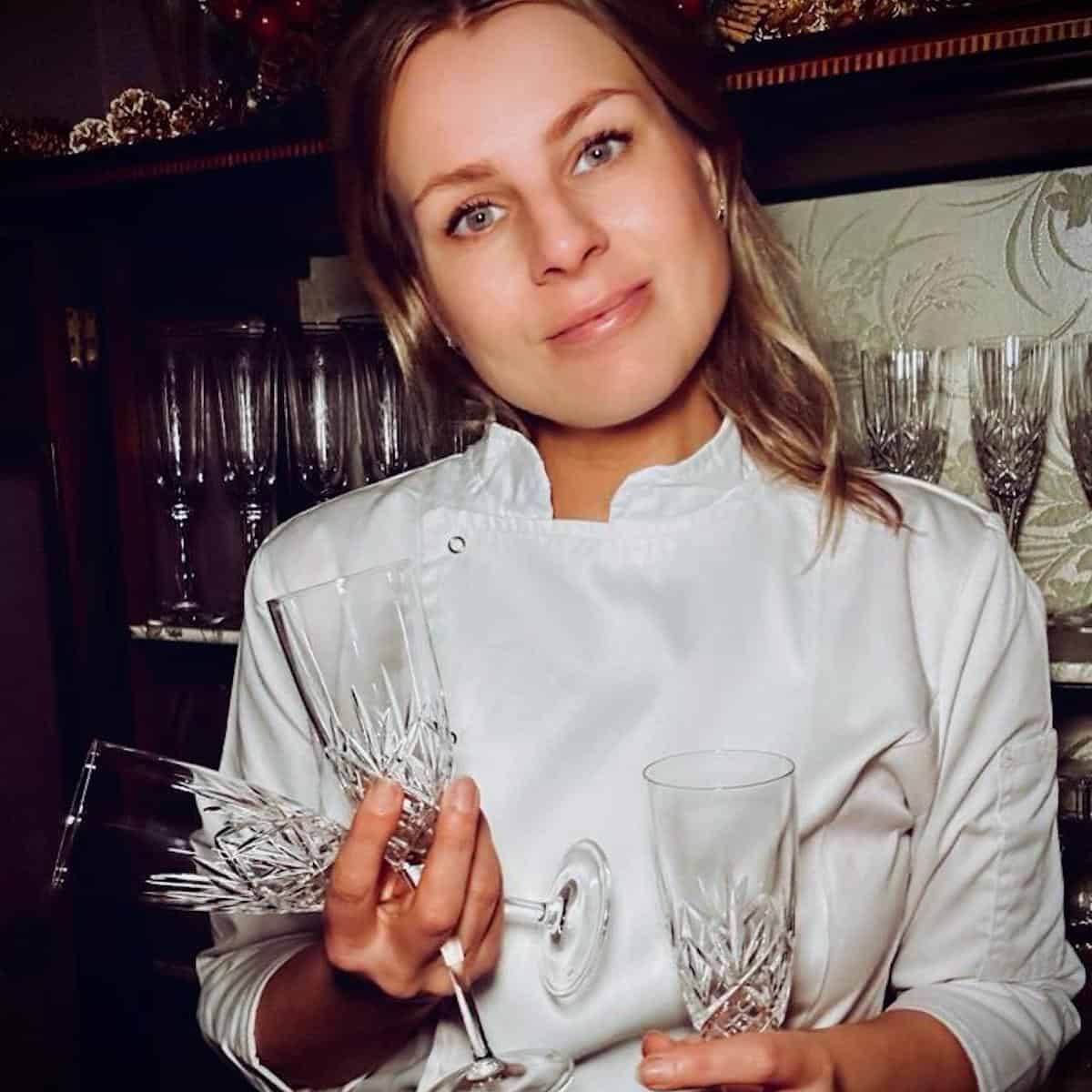 I come from a family of foodies; we were always the hosts (and still are), and food is an event for us. We take time to craft the perfect dinner party menu, pair the right wines, design the décor (always my job), and have tried and tested formulas to make everything run like clockwork. We are pros, and it shows.
My previous career(s)
Before launching Rosanna ETC, I worked as an events director in the non-profit world for charities and arts organizations and had the privilege of working with the best in the business, gaining unrivaled experience.
One time I remember having to run out to buy sandwiches for the royal family when they came to the opera and didn't tell us they needed dinner. I once had to arrange for music to be played to baboons at London Zoo every day for a week to avoid upsetting them during the world premiere of a newly commissioned piece of music happening next to their enclosure. I had to close a busy London road for an event hosted by Anna Wintour and once met the Dalai Lama in an underground car park in Manchester.
Sometimes I look back and wonder if it was all real! I was always attending tastings, which meant I got to try the most incredible food and learned how to create an exceptional banqueting experience. How to create the wow factor, what to spend money on, and where to save.
I left that part of my career behind to launch Rosanna ETC, but it has formed the best possible foundation for me to launch my own platform curating all the aspects of life that I have a passion for. At rosannaetc.com, I share seasonal dinner party recipes, wine pairings, and hosting tips. If you love to entertain in style, you've come to the right place!
More about Rosanna and the blog
Why is it called Rosanna ETC
Because it's me, my style, my tastes, my food, my travel, my passions. It's me as a tastemaker, making it more. And so on. 
Where did you train as a chef?
I trained at Ashburton Chef's Academy. I had the best time at culinary school, with a group of 15 like-minded students all with a passion for food, learning from some of the best in the business. Now that I am qualified, I have found my appetite for recipe development has grown even stronger, using the skills I learned at chef school to create bolder dishes that will push and challenge someone whilst still being achievable for an elevated home cook. Complete with plating suggestions, side dishes, and a wine pairing! 
What level are your recipes?
My blog has a range of dinner party recipes, from easy to more challenging, but generally, my recipes are aimed at a passionate home cook who's been there and cooked that. Someone who knows their way around a kitchen enjoys entertaining and challenging themselves and has their own style and flair they want to build on. 
Where did you learn about wine?
I have been a member of a wine club since I was old enough, and wine has always been a big deal in my family, so I grew up learning about it too. My father is an avid collector and enthusiast, and you won't get through dinner at home without a quiz on what he has served, the grape, the region, and the year. He will hide the bottle, and you have to critique it; all other conversation stops until the riddle has been solved, and he takes great joy in buying more unusual grapes from lesser-known regions to make it harder. We attend tastings together as a family once a month, it's something we all look forward to so much, and I love continuing to learn more and grow my appreciation for wine each time. I love matching wine to food and finding something that really draws a dish together and elevates it. I am always pondering doing a wine qualification in addition to my chef qualification...so watch this space. 
What are your favorite travel destinations?
I will always love Belize, as I lived there briefly and worked remotely on my blog from a beach! Cyprus is also a long-time favorite, and I've been going there since I was 13, as are Croatia and Portugal, which I have visited several times. There are so many places I still want to go - Australia, Norway, Egypt, China, Vietnam, Brazil, and Guatemala, being just a few. You can check out my travel writing portfolio here. 
Where did you find your sense of style? 
I've been reading Vogue since the age of 12 and following fashion obsessively, plus working as a personal style assistant in a boutique and working at London Fashion Week and other fashion shows gave me added insight and the chance to learn from experienced editors, stylists, and designers.  Collaborating with world-class event production companies and florists to develop the decorative elements for an event was one of my favorite parts of my former job, and my Instagram 'saved' section is a mixture of beautiful tablescapes, and delicious food, stunning clothing, interiors, and travel destinations. I have a great time on Pinterest curating collections – it's such a visual platform that way, and I love it. 
Where can I learn how to style food?
Want to style up your food photos? I have written Stop The Scroll, a guide to food styling and photography that will take your snaps of cooking creations from zero to hero.
Do you work with brands?
My experience as a chef, writer, and stylist means I can add real value to brands or campaigns by showcasing products, developing recipes, or writing reviews, so get in touch to chat more about how I might be able to help. I'd love to talk to you about how we can work together. 
 
I am also available as a private chef in the UK and abroad for limited special events. 
How can I reach you? 
You can email me at [email protected] or follow me on social media, where I'll always respond to DMs! 
You can also follow along on Instagram and YouTube; come and say hi!
My favorite recipes