Follow these food and wine pairing tips to elevate your home dining experience! Become the host with the most with these basic principles and examples, and make the most of both your dish and your drinks.
As a trained chef and wine enthusiast who is also WSET Level 2 qualified, you could say that food and wine pairing is a passion of mine! Here are my best food and wine pairing tips, so you know what wine to serve with food every time.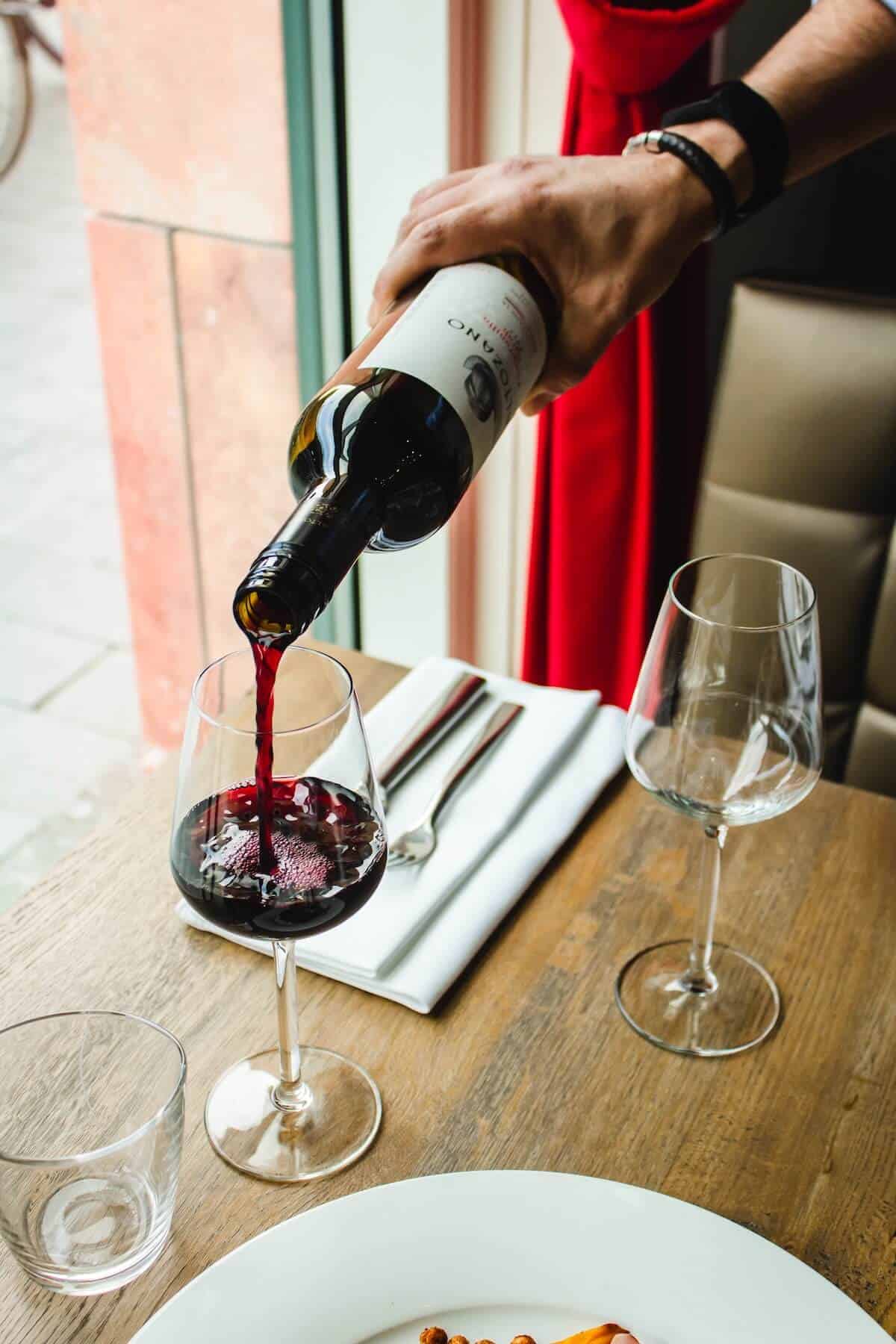 Jump to:
What makes a wine taste a certain way?
Before we think about food and wine pairing tips, we need to understand some basic components of wine. Entire books are written on this subject, but ultimately at a basic level, it is important to understand what creates the flavors and other characteristics of wine that can then be complimented and enhanced by food and vice versa.
Sweetness
Wine is described as being sweet, medium, off-dry, or dry. Dry wines have no sugar, or levels so low they cannot be detected. From there, we move up the scale through off-dry, medium, and sweet wines, where sugar becomes a much more prominent characteristic.
Acidity
Acid is what makes wine refreshing, and it interacts with fat, sugar, spice, umami, and salt in varying ways. It is detected on the tongue, and it gives that tingling sensation that feels as though your mouth is watering. Swill a sip of wine around your mouth and wait to see the effect; you'll learn to recognize the tell-tale signs and easily gauge how acidic a wine is.
Alcohol
Alcohol creates a burning sensation in the mouth when you take a sip, which is immediately evident when drinking a spirit like whisky or vodka but sometimes harder to discern with wine. High-alcohol wines can have accompanying strong flavors and full body, which can overpower some foods.
Tannin
Tannins come from the skins of grapes, so they are only present in red wines, which are fermented with the skins still on. They dry the mouth and will make your gums and teeth feel rough to the touch. Tannic wines need food that offset their astringency, proteins, and fats are helpful here. For example, serving a cheese and charcuterie board with a rich and intense Barolo.
Body
The body of a wine is how we refer to its mouthfeel. Comparing it to drinking a glass of milk is a helpful way to discern a wine's body. Fat-free or skim milk feels more watery in the mouth compared to whole milk (full fat), so next time you sample a wine, pay attention to how it feels, and this will help you decide if it's light, medium, or full-bodied. Lighter-bodied wines pair well with lighter-bodied food (salads, fish, white meat) and heavier-bodied wines pair well with heavier food like a lamb rump roast.
Processing
Certain post-fermentation processes during winemaking will affect the taste of wine and therefore play an important role in food and wine pairing. For example, maturing wine in oak gives flavors like vanilla, coconut, charred wood, and spice. It also allows its own natural flavors to evolve due to limited exposure to oxygen. Malolactic conversion gives creamy or buttery flavors, and aging on the lees (yeast) gives a rich, biscuity taste.
Age
Age is another important factor in food and wine pairing because age affects how a wine tastes, smells, and looks. Younger wines will have fresh fruit aromas and flavors whilst older wines will go to dried fruit flavors, and have deeper color (marmalade in white and brown in red) and softer tannins.
Basic food and wine pairing tips  
Consider the flavors: Food will have a bigger impact on the taste of a glass of wine than wine will have an impact on the taste of the food. Imagine a glass of orange juice after brushing your teeth! Pair wines with similar flavor intensity to those of the dish.
Match the weight: Pair lighter-bodied wines with light dishes (such as fish or salads) and full-bodied wines with more substantial dishes (such as beef or lamb).
Contrast or complement: Pair wines that either contrast with or complement the flavors of the dish. For example, a high-acid wine like a New Zealand Sauvignon Blanc can cut through the richness of a fatty dish, while sweeter wines go well with desserts but can also complement a spicy dish.
Pair by region: Wines and dishes from the same region often have complementary flavors, and naturally work well together. For example, traditional Tuscan food works well with a Chianti, a red Burgundy wine (Pinot Noir) with a Beef Bourguignon, and so on.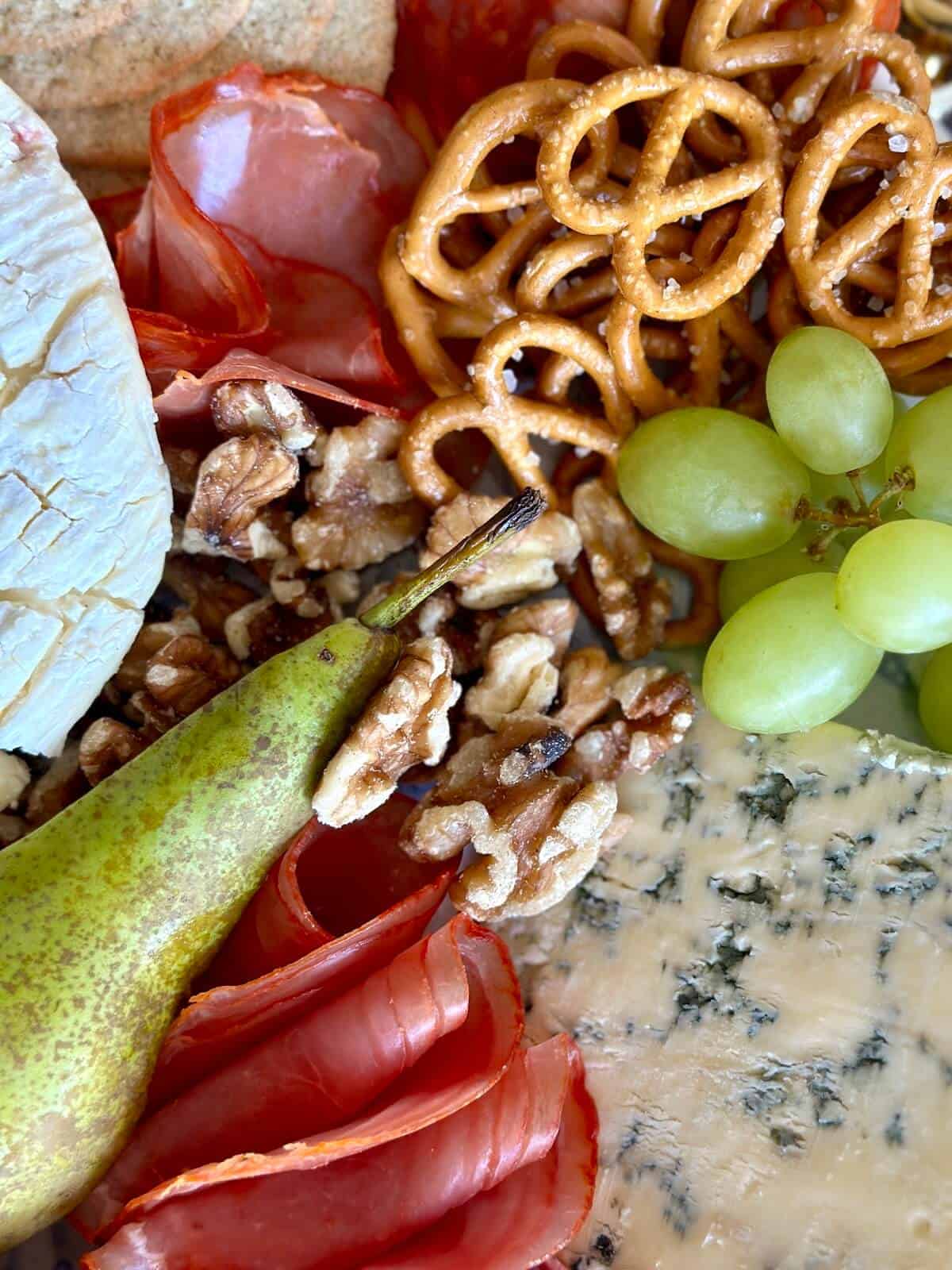 Wine pairing guide
Now let's go into more detail and look at some food and wine pairings tips for certain flavor profiles and popular dishes. It can seem confusing when a dish contains several components, so the important thing to remember is to pair to the strongest flavor. An obvious example would be truffles, chili, or pickles, which have strong and very distinctive tastes.
Wine pairing for salty food
Salt is a flavor enhancer, so it is both a food and wine-friendly component (when used in the correct amount). Salt makes wine taste fruitier and softens the tannins, and the wine will taste even more refreshing. White wines are higher in acidity than red wines, but there is still a salty food and wine pairing to suit everyone. Smoked foods are often salty, like smoked salmon, and cheeses like parmesan.
What to serve:
Serve red acidic wines like Pinot Noir or Grenache with salty food. Or dry sparkling wine (for example Brut Champagne) or an acidic variety like Sauvignon Blanc, Verdicchio, Cortese, or Garganega.
Wine pairing for acidic foods
Acidic foods are another friend of wine; they can balance its acidity and make it taste more sweet and fruity. Wines with high acid levels can pair well with acidic foods, like BBQ black garlic chicken with feta melon salad, cutting through the dish and complementing its flavors.
What to serve:
Pair acidic foods with acidic wines like a Northern Italian white wine, for example, a Gavi, Pinot Grigio, or Soave. Alternatively, a refreshing glass of rose.
Wine pairing for sweet food
Sweet food can make wine taste more acidic or dry, and sugary flavors can also overpower more delicate fruit flavors in wine. This can unbalance a wine, making it seem bitter or flat by comparison. The wine's sweetness can be enhanced or reduced by the sweetness of the food, so balance is important when pairing. As a general rule, serve a well-chilled dessert wine with desserts.
What to serve:
Sweet wines like Sauternes, Moscato, Tokaji Aszu, or ice wine pair well with desserts like rhubarb pistachio pavlova or baked pain au chocolate pudding. Alternatively, a fortified wine like a port or a sweet sherry.
Wine pairing for spicy food
Wine can be easily overwhelmed by spice and the big flavors of dishes like curry. Spice creates a burning sensation in the mouth, similar to alcohol, so for some (myself included), I prefer to counteract this and serve a low or medium-alcohol wine.
What to serve:
Serve an aromatic wine like a Gewürztraminer with a spicy dish like this spiced eggplant masala.
Wine pairing for fatty food
Fatty foods like cheese, certain meats, and cream-based dishes will coat the tongue and affect how a wine tastes. This reduces the effect of tannins in red wines, which can be a positive. But fat will coat the tongue and overpower a delicate or simple white wine. Fatty foods can also enhance wine's sweetness and reduce its acidity.
What to serve:
Creamy or buttery Chardonnays that have been through malolactic conversion will work well with cream-based sauces like this champagne cream sauce. Alternatively, Sauvignon Blanc or Northern Italian white wines are high in acid, so they can cut through fatty dishes and feel cleansing to drink alongside them. Serve tannic red wines with fatty red meat, like a Cabernet Sauvignon or Nebbiolo.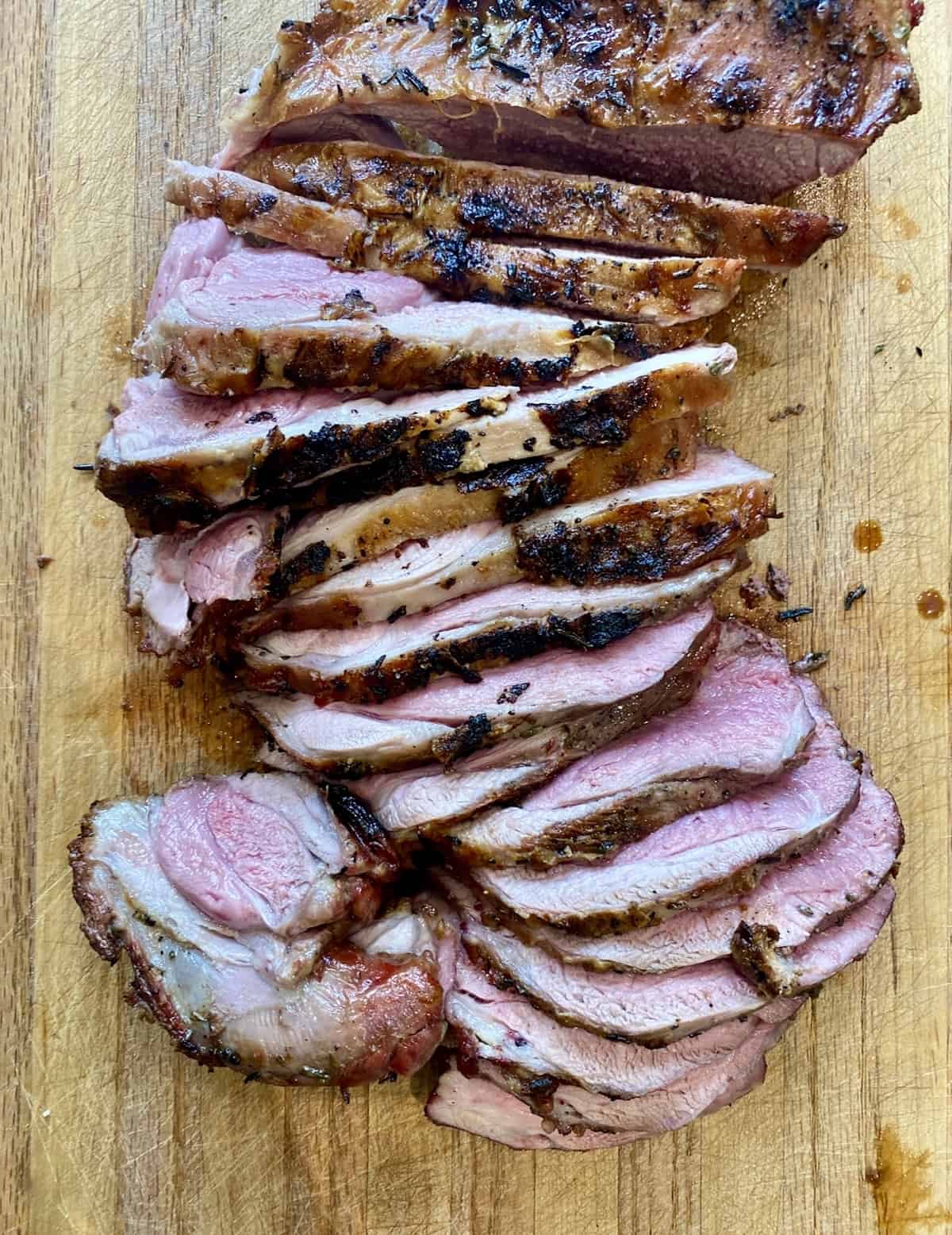 Wine pairing for umami-rich foods
Umami-rich foods such as mushrooms, truffles, soy sauce, and aged cheeses can greatly affect the taste of a wine. Umami has a drying effect on wines and can make them taste more acidic, less fruity, and sometimes bitter.
What to serve:
Serve an off-dry wine with umami-rich foods like a Pinot Gris or Riesling from Alsace. A lower tannin Chianti would be a good red wine to serve with umami-rich food.
Wine pairing for seafood
Fish and seafood are generally (but not always!) served with white wine. Much will depend on the sauce that the fish is served with, for example, a salmon en croute with dill cream sauce will work better with one wine, whereas white fish in a lighter sauce would need a different pairing.
What to serve:
A Gavi or a Soave from Northern Italy or Côtes de Provence rosé goes well with lighter, white seafood dishes. Fatty fish or creamy sauces pair well with a creamy chardonnay. Tuna pairs beautifully with a lighter-bodied red wine like Pinot Noir from Burgundy.
What temperature to serve wine?
What temperature to serve sweet wine?
Serve sweet wine well-chilled at between 6-8 °C (43-46 °F).
What temperature to serve sparkling wine?
Serve champagne or sparkling wine chilled at between 6-10 °C (43-50 °F).
What temperature to serve white wine?
Serve white wine chilled at between 7-13 °C (45-55 °F).
What temperature to serve red wine?
Serve light-bodied red wine at room temperature between 13-18 °C (55-64 °F) and fuller-bodied red wine between 15-18 °C (59-64 °F).