Have you ever seen one of the UK's bluebell forests? If you go wandering in the English woodland in springtime, you will likely stumble across the most beautiful sight. Vast stretches of bluebell forests carpeting the ground as far as the eye can see. They create a stunning otherworldly feel to the landscape and from afar just seem to emit a purple glow. I was in Chantry Woods in Surrey when I found this wild bluebell forest and I was certainly not disappointed!
Wild English Bluebells
The wild English Bluebell is recognizable by having just one line of flowers per stem that droop to one side in a lovely arc, as opposed to the more common Spanish Bluebell which stand upright and have several flowers all around each stem.
They are almost made even more beautiful because the trees are still relatively bare from winter, meaning that this riot of colour completely grabs all of your attention.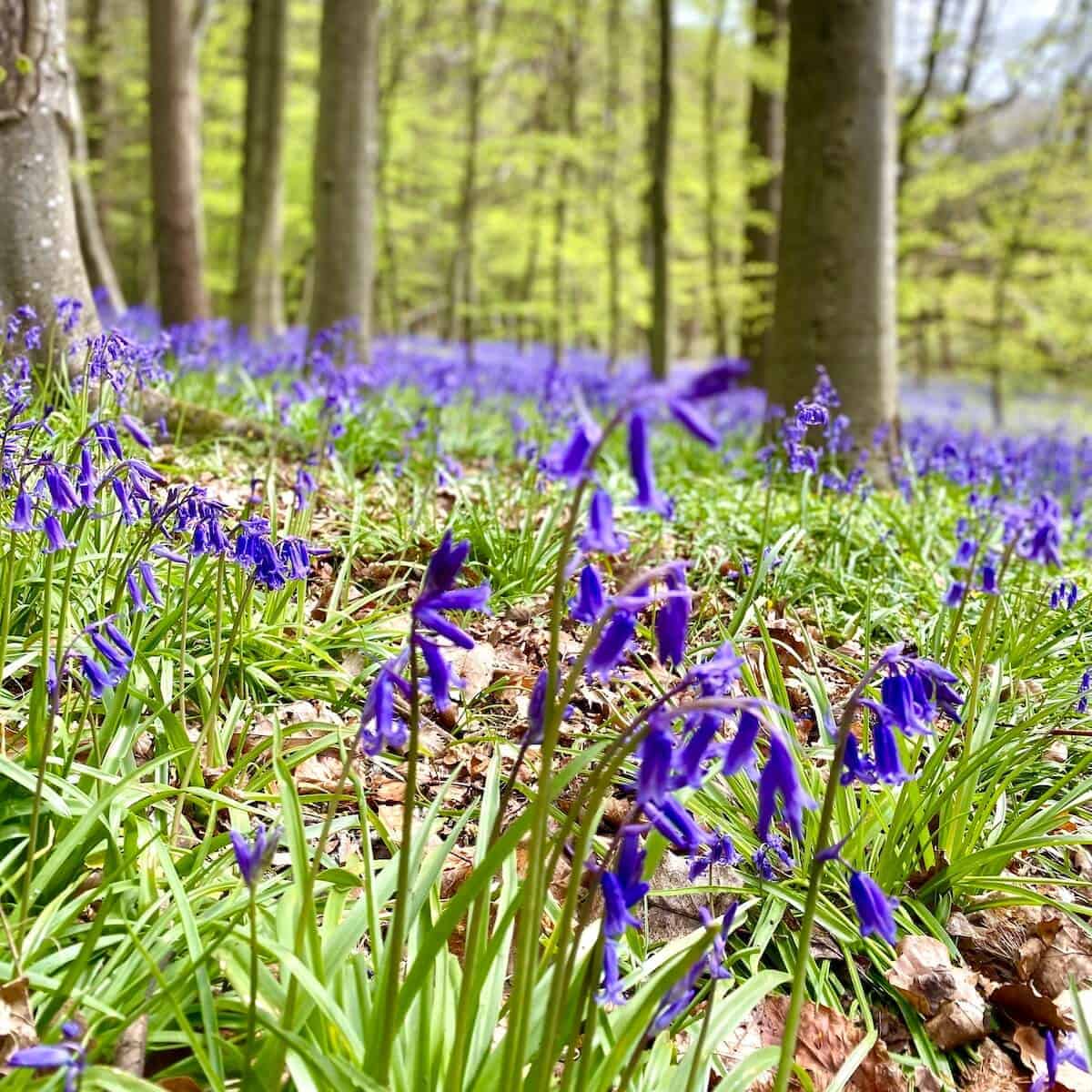 Where to find Bluebell Forests
I went to Chantry Woods in Surrey, but there will be Bluebell forests all over the UK in springtime. If you go to Chantry Woods as I did, you can park at Chantries Car Park and walk around 25 minutes through the woods to find them. Or, Tripsavvy has made a handy round-up of 10 places you can see them all around the UK which you can read here.
When are bluebell forests out?
Bluebell forests are out in bloom in April and May, depending on the weather. In 2021 we had a late spring which kept things back, but in 2022 if it is warmer in April they will be out earlier. The best way to find them is to search for bluebell forests hashtag on Instagram and look at the most recent posts, this will tell you if they are ready to be found.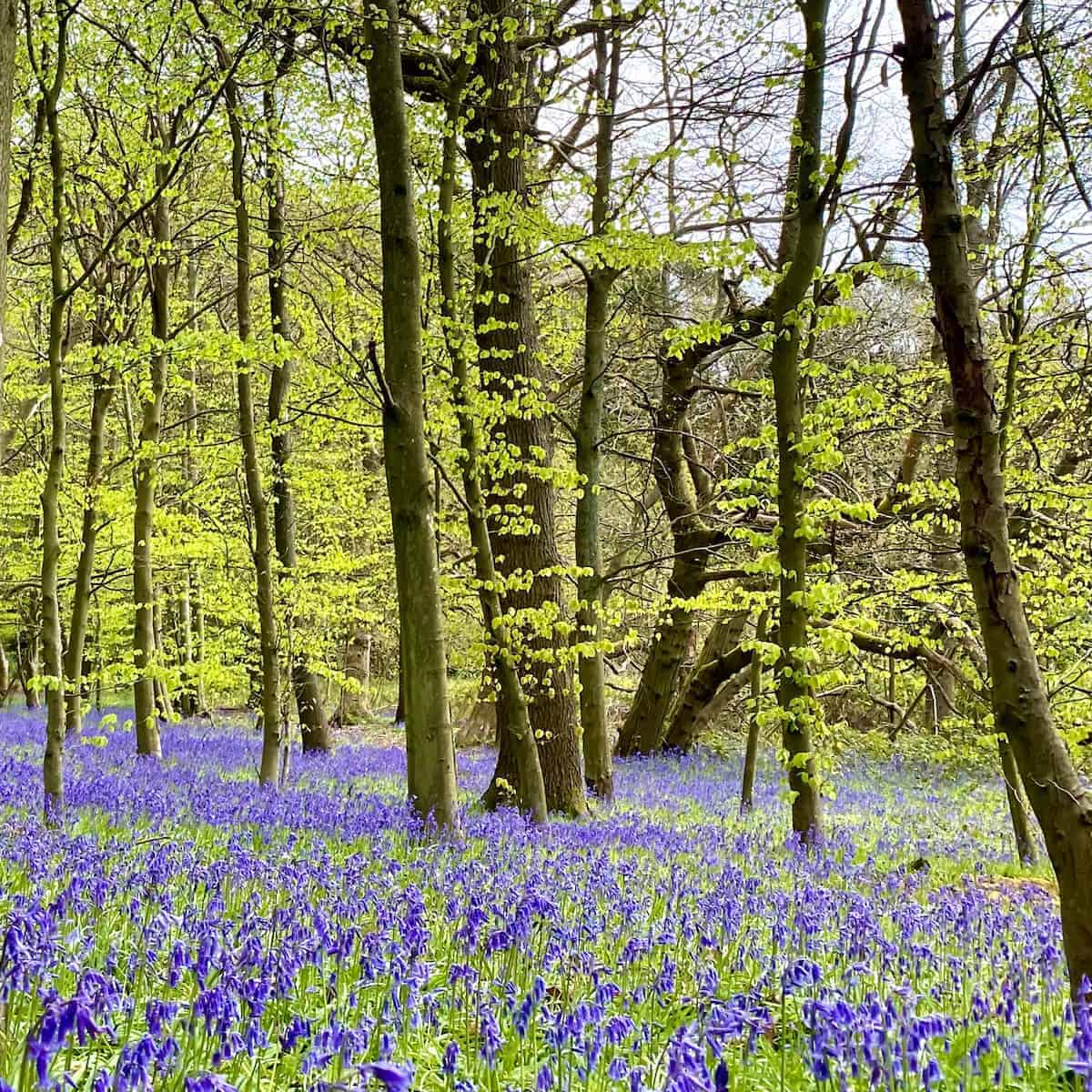 Whilst you're there, be very careful not to tread on them as once they have been trampled they will not grow back and no one will get to enjoy them next year. So stick to the pathways, and remember that bluebells are also a protected species under British law, so picking them is a criminal offence.
Enjoy!