An unexpected new chapter has just been added to my adventure. I am embracing the digital nomad lifestyle.
I have been in San Francisco where my boyfriend lives since November 2020, spending Thanksgiving and the Christmas holidays with him. I was originally meant to be here last summer...but we all know what happened last year and how all plans were off. You can read my previous diary blog posts to get caught up on the history but the long and the short of it is that after months of separation and uncertainty I ended up flying to Turkey to spend 2 weeks working remotely in Istanbul to get around the travel ban before leaving my job and coming here. We have spent the last 3 months revelling in being together for longer than 2 weeks (long-distance relationship problems) and I have been writing, blogging and documenting my trip on Instagram.
When I hatched this plan last September, I hoped that in those months the Covid situation would improve and that I'd return to an England that was in a better place than before I left. I was wrong.
And so, with a few weeks left until my flight home, I was left feeling pretty disheartened and worried about what I was flying back to. Then I opened my eyes to an opportunity that had always been in front of me but that I had never given serious consideration. Fully embracing the Digital Nomad Lifestyle.
What is the digital nomad lifestyle?
Being a digital nomad means you are not tethered to a particular place for your work. Your work is wherever you are, it is portable and you use that to your advantage by travelling the world. You take your laptop, your charger and your passport, and go where the mood takes you.
What do you need to live the digital nomad lifestyle?
All you need is your laptop and your passport! Well, no you do need a bit more than that. But the idea is to be mobile, free of the things that weigh you down. Packing light is ideal if you plan to move around a lot, and then robust health and travel insurance are a must. Here is my digital nomad packing list I put together that might help you decide what to take.
Is being a digital nomad expensive?
This completely depends on where you go, and what sort of lifestyle you want to lead. Some destinations are very low cost, and others are a bit pricier. Mexico has long been a favourite due to the low cost of living and fabulous weather. Anywhere in Europe will generally be more expensive, but if you dig deep enough you can find somewhere to suit you.
Do I need a visa?
I do not need a visa to go and work remotely from Belize but in some countries, you will. Here is my breakdown of tropical destinations with a digital nomad visa. In the wake of the pandemic, a lot of beautiful places are cottoning onto the fact people want to work remotely somewhere more exciting than their living room, so it's a lot easier than it once was.
When I decided that writing, blogging and content creation was going to be my career moving forward, one huge bonus was that I could do it anywhere that had WIFI. I am British, and my boyfriend is American and so for me to be with him but also still see my friends and family as much as I'd like to I needed freedom to travel. I wanted to have roots, but also flexibility. The best of both worlds.
Yet after being an employee for well over a decade, my mindset was a tough one to break! To truly achieve the lifestyle I wanted I had to shake off the old and embrace the new. It took a global pandemic and mutant strand of covid to finally get me to do that, but consider it done!
The opportunity I speak of is, by most peoples standards (including mine), a bit of a dream come true. A friend of mine has a hotel in Belize, situated on a peninsula with the Caribbean on one side and a stunning lagoon on the other. His offer was, why not come and work remotely from here for a little while? Become a true Digital Nomad? At first, I told myself I couldn't possibly, I have to get back! And yes, there are things in the UK for me to get back to - namely my family, friends and cat. But my parents are (very kindly) caring for my cat who is happy as larry with crackling fires to curl up next to and as much lap time as she could ever want. And I couldn't see any of my other friends and family even if I was there because the whole country is in lockdown. So what exactly was stopping me? When will I ever have this opportunity again??? It's a no brainer right?
Eventually, after a few days of saying constantly on repeat 'maybe I should go to Belize' and Luc going 'duh, of course you should go to Belize' I broke down all my objections and went for it.
So. I am going to Belize!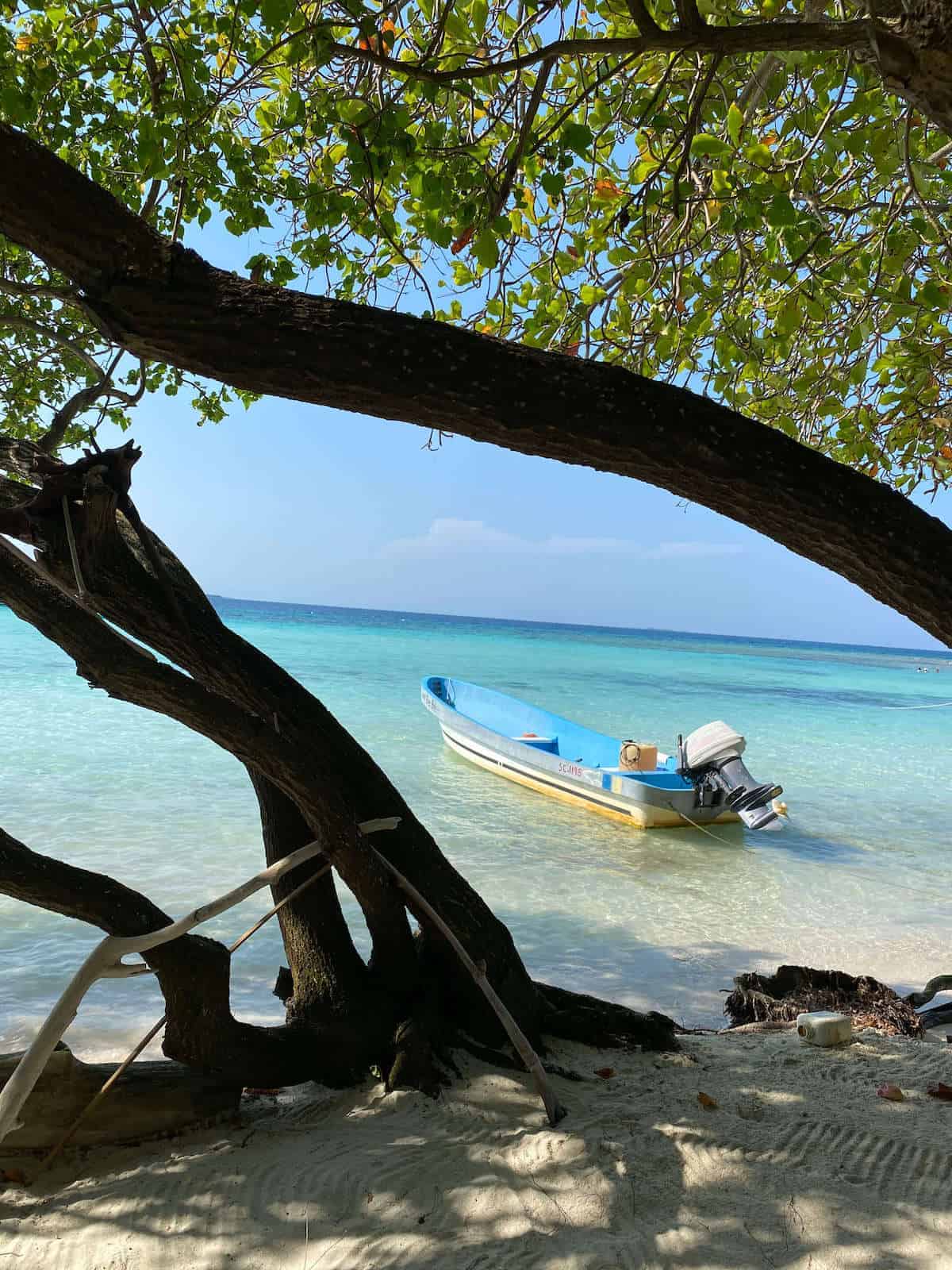 I fly to Miami, and then down to Belize City and then I get on a teeny tiny propeller plane down to Placencia. I will be there for 5 whole weeks. And I cannot wait. The content I can create is going to be insane, and being able to work from a place like this will be a once in a lifetime thing.
I'll be documenting everything and am even considering starting a YouTube channel as I don't think Instagram can contain all the content I plan to create. What do you reckon? I'm so excited I could burst! And the best thing is that once my 5 weeks are up I get to come back here to San Francisco for 10 days to see Luc again before then flying home to my family. If that isn't a win-win I don't know what is.