Update your home office and pick a paradise from my list of tropical destinations with a digital nomad visa or offering. Live the dream digital nomad lifestyle and work remotely from one of the most beautiful places in the world.
If 2020 showed us anything, it's that we can work from anywhere. And if we can work from anywhere, why not choose white sands and palm trees, sparkling seas and Pina Coladas? After I went to Belize for two months to work remotely at Umaya Village, I am a total convert to the digital nomad lifestyle and am already thinking about which tropical destination I can go to next.
I thought I'd share all my research with you to do the same. Read on or navigate by destination below, but beware...it might result in a life-changing decision...you might end up working remotely from one of the most beautiful places in the world...
Tropical destinations with a digital nomad visa
These tropical destinations all have a digital nomad visa or offering for certain nationalities so that you can be there legally, but always check your own countries laws to make sure you are compliant on things like tax.
Antigua & Barbuda
Antigua & Barbuda is now offering a new visa called the Nomad Digital Residence (NDR). Apply here
Aruba
Have a US passport? Lucky you. Aruba has launched the 'One Happy Workation' programme that offers you the chance to live and work remotely there for up to 90 days, and you even get special discounts on certain resorts. Find out more here.
For those of us poor souls without US passports...read on...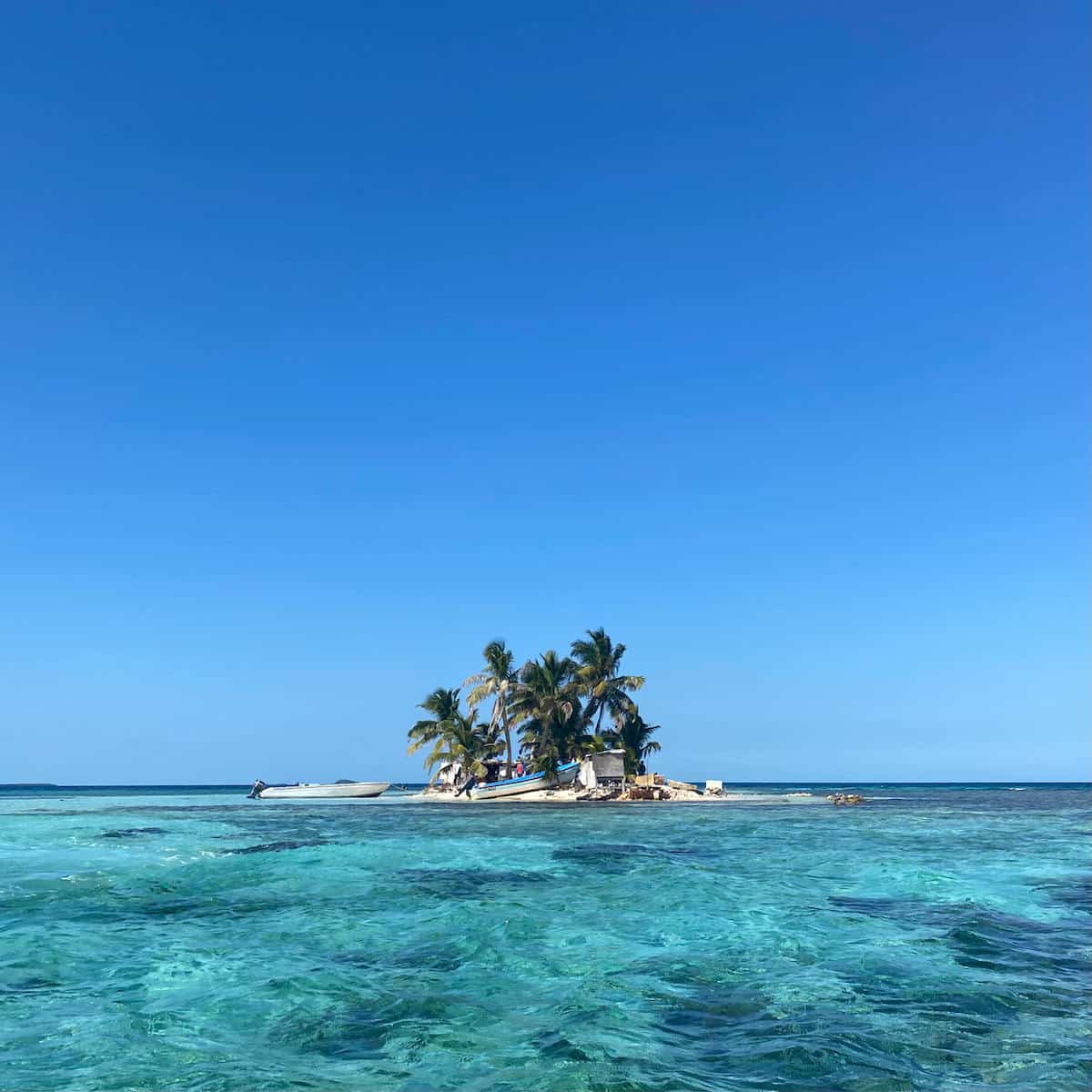 Barbados
Barbados jumped on the remote work wagon right at the start of the pandemic, with their Prime Minister Mia Amor Mottley creating the '12 month Barbados welcome stamp' initiative back in July 2020. Nomads can come and base themselves at this famously beautiful destination. She says, "we have something very special to offer on this little rock we call Barbados", and the cost is $2,000 for individuals or $3,000 for families.
Bermuda
Like Barbados, Bermuda reacted fast to the pandemic and created a one-year remote work visa. I love the quick thinking of these tropical destinations that suffered so much from the loss of tourism, and I hope it has helped the people there who rely on foreign visitors to stay afloat. Theirs is only $263, and you can find all the info you need here.
Belize
Ah, Belize. My home from home, my new favourite place in the world. I may seem biased to you, but that is because I am. But it is just a wonderful place that I think everyone should go to. Please read my blog post on how to be a digital nomad in Belize for more info, but many visitors from around the world, including US and UK citizens, can come to Belize for 30 days on a free tourist visa and work remotely, renewing it for further blocks of 30 days as many times as needed at the cost of $100 US each time. Find out all about Belize from their tourism website here.
The Cayman Islands
As befitting its reputation as a fancy tax haven, you have to have a hefty salary to work remotely from the Cayman Islands. But, if you bring in over $100,000 a year, you are eligible for their (fancily named) Global Citizen Concierge Program, which allows digital nomads to live and work remotely in the Cayman Islands for up to two years. It also costs $1,469 with a 7% processing fee. I feel like they might be trying to avoid backpackers with laptops, don't you?
Mauritius
After that heft price tag, here's a couple of free ones. Fancy flying the other way? The island of Mauritius in the Indian Ocean has launched the Premium Visa, which allows you to stay and work remotely for a year. It won't cost you a penny, and I have been to Mauritius myself; it is stunning.
Mexico
Mexico is perhaps one of the original hot spots for nomads, and it isn't hard to see why when it is so easily accessible from the US and other countries around the world and has so much to offer. It is also huge! I have hard tales of nomad communities all over the place, so you can take your pick of places to settle or travel around! The Mexico Visitors Permit allows visits for up to 180 days in the country for many nationalities, all listed here (but it includes the UK and USA).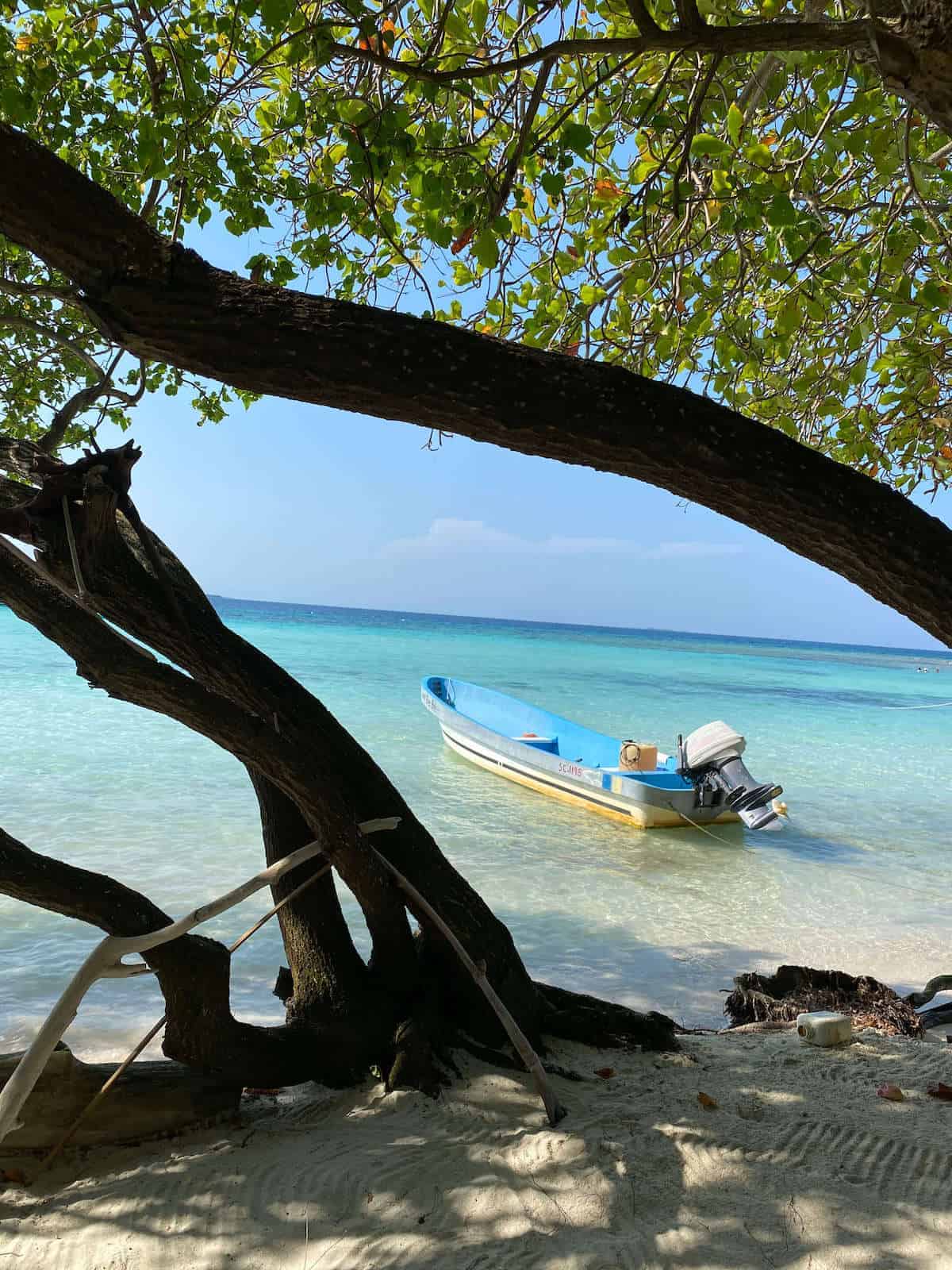 Found inspiration? I hope so. Let me know where you plan to go and check out my other blog posts from my time in Belize.
I also hear that Thailand, Indonesia and Mauritius are hot on the tails of these tropical hotspots to launch their own digital nomad visas, so I'll be sure to update to when they do.
Wherever you choose to go, make sure you take out travel/health insurance to cover you whilst you're gone (some destinations require it) and top tip - make sure it covers dental. Also, check on tax situations to avoid nasty surprises and remember, these are for people employed in their own countries or with their own businesses. You'll need different visas if you plan to seek work within these countries themselves.
Don't forget to pin this post to find it later!