Going on holiday to Belize? These are the best activities to try that I have done myself and LOVED. Belize has become one of my favourite countries in the world, with so much to do and see. I spent 2 months living there in early 2021 and went on all sorts of excursions and trips, and I now have a bunch of blog posts for anyone planning to go there.
Belize has over 240 miles of coastline with sparkling seas and the Belize Barrier Reef, but it also has a lush jungle and rainforest inland. This gives visitors to Belize a huge opportunity for activities and things to do.
With so much choice, here is my list of the best activities in Belize. You will LOVE it, and I'd highly recommend a Belize vacation to anyone. I stayed in Placencia which is a great location for all of these activities, as you are close to both the jungle and the sea. Belize is not big, so you can get around easily and they also have a great bus network! If you are travelling to the Cayes (islands) you up and down the country, you can also take a shuttle flight or a boat. It is very easy to get around in Belize, and the friendly locals are a joy to meet along the way,
If you drive around Belize by car or bus you will likely travel down the Hummingbird Highway which is gorgeously scenic. There is a lot of undeveloped lands, mountains and virgin rainforest teeming with wildlife and waiting to be explored.
The 5 best activities in Belize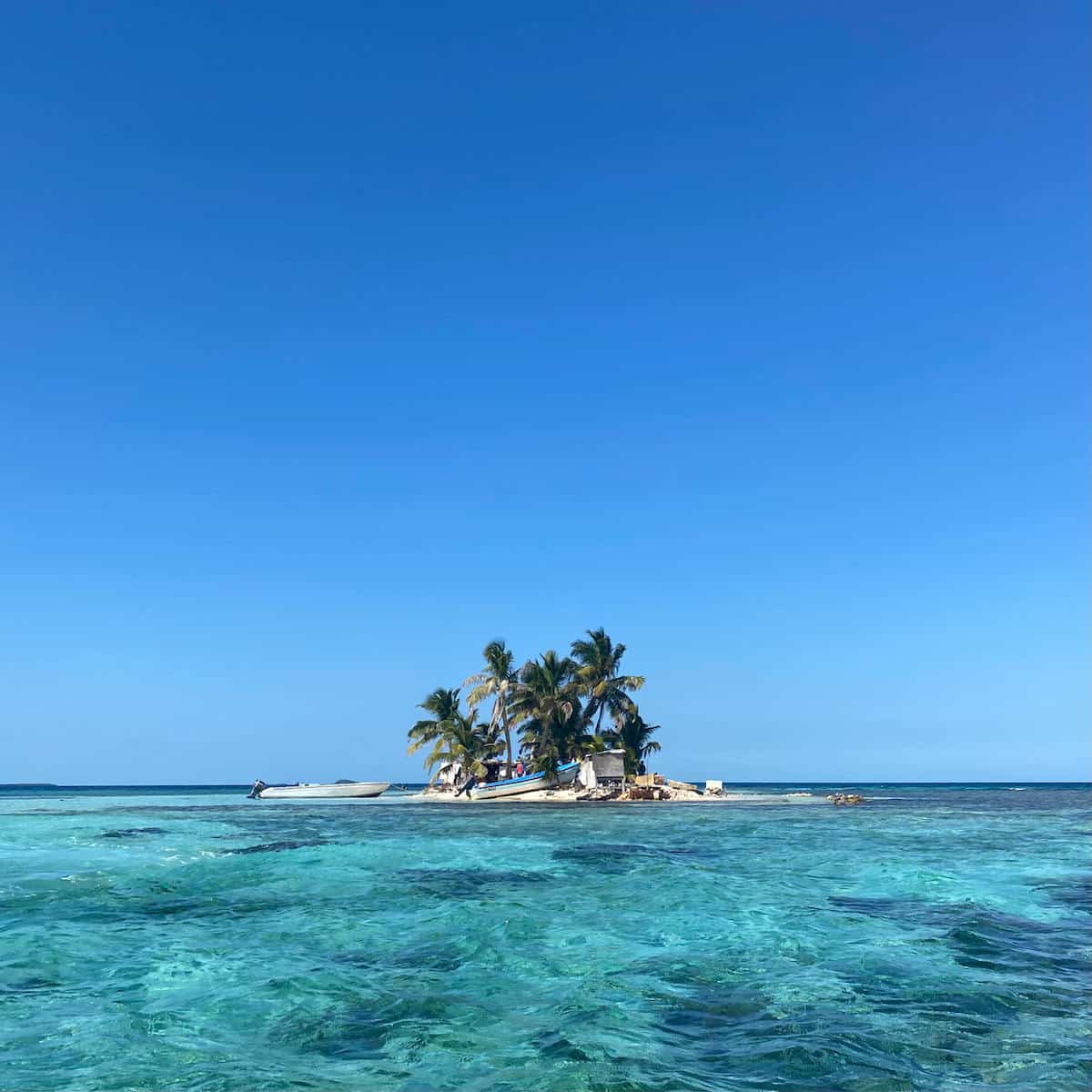 1. Go on a wildlife tour
Walking through the Belize rainforest, gazing up into the canopy and hearing the screams of Howler Monkeys was possibly one of the most intense and breathtaking moments of my life. You can also see some incredible birds, manatees, crocodiles, jaguars, tapirs, iguanas and more. We got a boat down Monkey River near Placencia and then walked through the jungle to find some monkeys. Then, on the way back, we saw some manatees and got a shock from some bats. Want to see it? Watch my YouTube video here.
A Howler Monkey in the Belizean rainforest
2. Explore Mayan Ruins
Belize was home to the ancient Mayan civilization, and the ruins of cities still stand all over the country. The largest Mayan city in Belize, Caracol, was occupied as early as 1200BC and, at its height, was home to over 140,000 people! I'd highly recommend touring one of the sites and learning about this incredible culture. The weather in Belize can be very hot, so I'd recommend taking a lot of water with you for climbing up the structures and wear sunscreen.
Caracol Mayan ruins
3. Snorkel or dive the Belize Barrier Reef
Belize has the second largest barrier reef in the world (read more about it in my blog post here), and it is an absolute marvel. You can snorkel the Belize Barrier Reef at places like Silk Caye or go diving in the Great Blue Hole. Stingrays, dolphins, manatees, fish, sharks and turtles are some of the wildlife you can see in Belize, in addition to the stunning coral itself.
4. Venture into underground caves
Belize is home to some awe-inspiring cave systems, and one in particular, the Actun Tunich Muknal Cave (or ATM), has been voted the number one most sacred cave in the world by the Discovery Channel. You can find out more here and arrange a tour. Some other guides arrange tours like the one I did, encompassing several sites in one day. I did Caracol Mayan Archeological Reserve, Rio Frio Cave and Rio on Pools waterfall. It was a hot and sweaty day of exploring but ended with the most refreshing dip in the water.
Rio Frio Cave
5. Swim in jungle waterfalls
For me, there is nothing that makes you feel more at one with nature than swimming in a waterfall. Whilst in Belize, I made it to four and loved every single one. You can see one of my adventures in the Cockscomb Basin on YouTube, and this photo below was at Big Rock Falls, a few hours drive from Placencia, where I was staying.
And finally, a bonus tip!
6. Enjoy a cocktail at King Lewey Island
King Lewey is an island, that is a bar. The entire island is a bar. I repeat, it is an island that has been turned into a giant bar. You can't miss it! King Lewey Island is off the coast of Placencia in Belize with brightly coloured decks looking over the sea, swings in the ocean, lookout towers and an amazing cocktail list, this is a really fun way to spend an afternoon. Of course, you'll need a boat to get there but this is easily arranged. A hugely entertaining and novel way to spend some downtime after all the explorations.
And now, relax and enjoy your trip, knowing that you'll be seeing the best of this incredible country. Any questions? Comment below or find me on Instagram and ask away.