For many reasons, you might prefer to create your own homemade Christmas decorations this year. Whether it's to spend less, be more sustainable or entertain yourself and your family, there are lots of ways to go DIY.
I like to use food or plants as the base for much of my festive decor, bringing the outside in and having nature take centre stage. Oranges, cinnamon, warm colours like orange and gold and materials like ribbons that can be reused again and again making for a sustainable and eco-friendly choice.
I have put together four of my favourite homemade Christmas decorations to make each Christmas that are friendly to your wallet and the environment and also a lot of fun to make. They'll fill your home with warmth and fragrance and get you into the festive spirit in no time.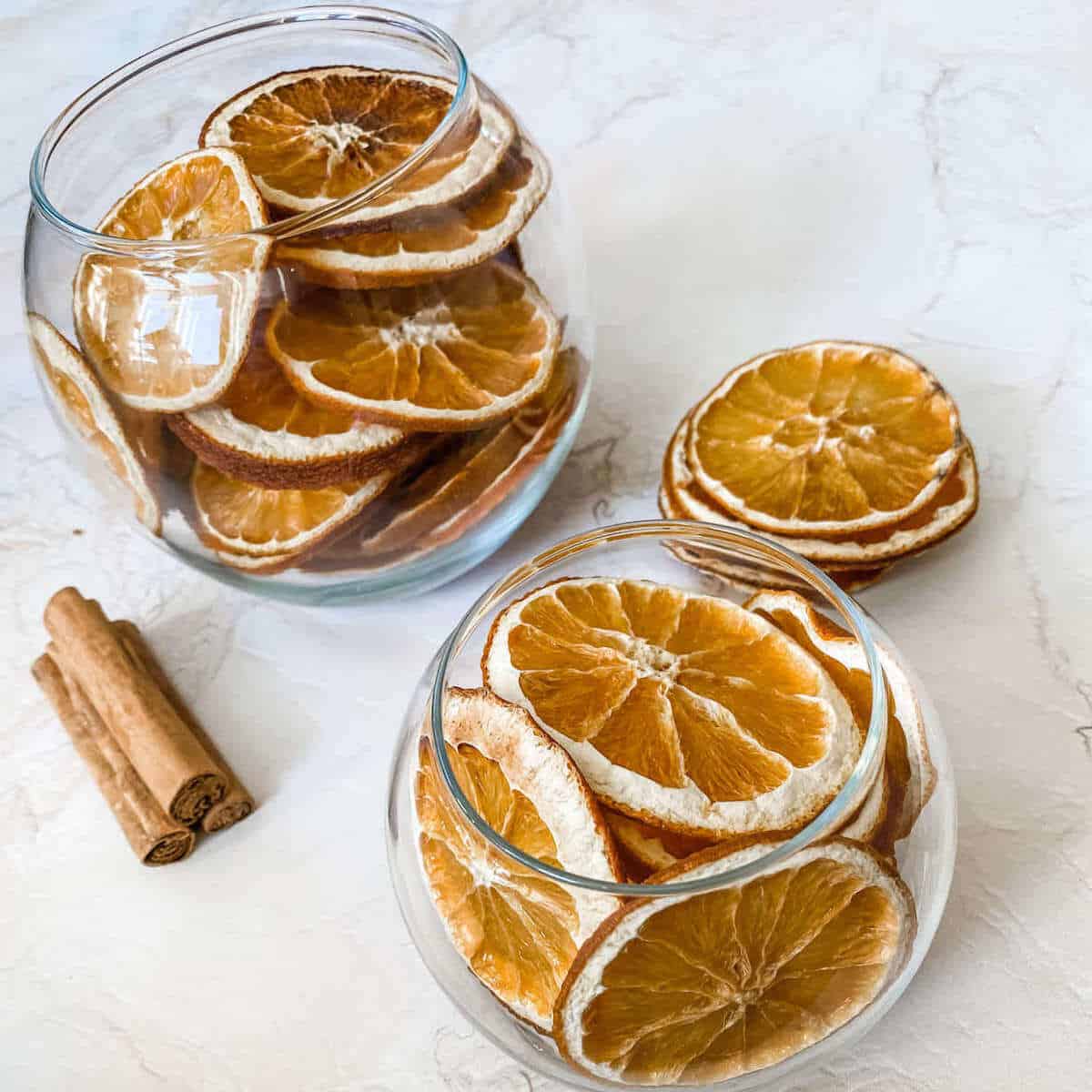 Cinnamon bundles
The smell of Cinnamon is so festive to me, and cinnamon sticks are remarkably easy to turn into sweet little homemade Christmas decorations. I simply bought some ribbons from Etsy in colours I liked and tied them up in little bundles of three. You can then hang them from the tree, arrange them about the house on windowsills or mantlepieces, or place them on the dining table as part of the centrepiece decor.
DIY Orange garland
Dried orange slices are multitalented, there are so many ways to use them and once Christmas is over, they can go in the compost or food waste so are a very sustainable option. I like to make them into a garland and string above doorways and fireplaces or place them in bowls around the house.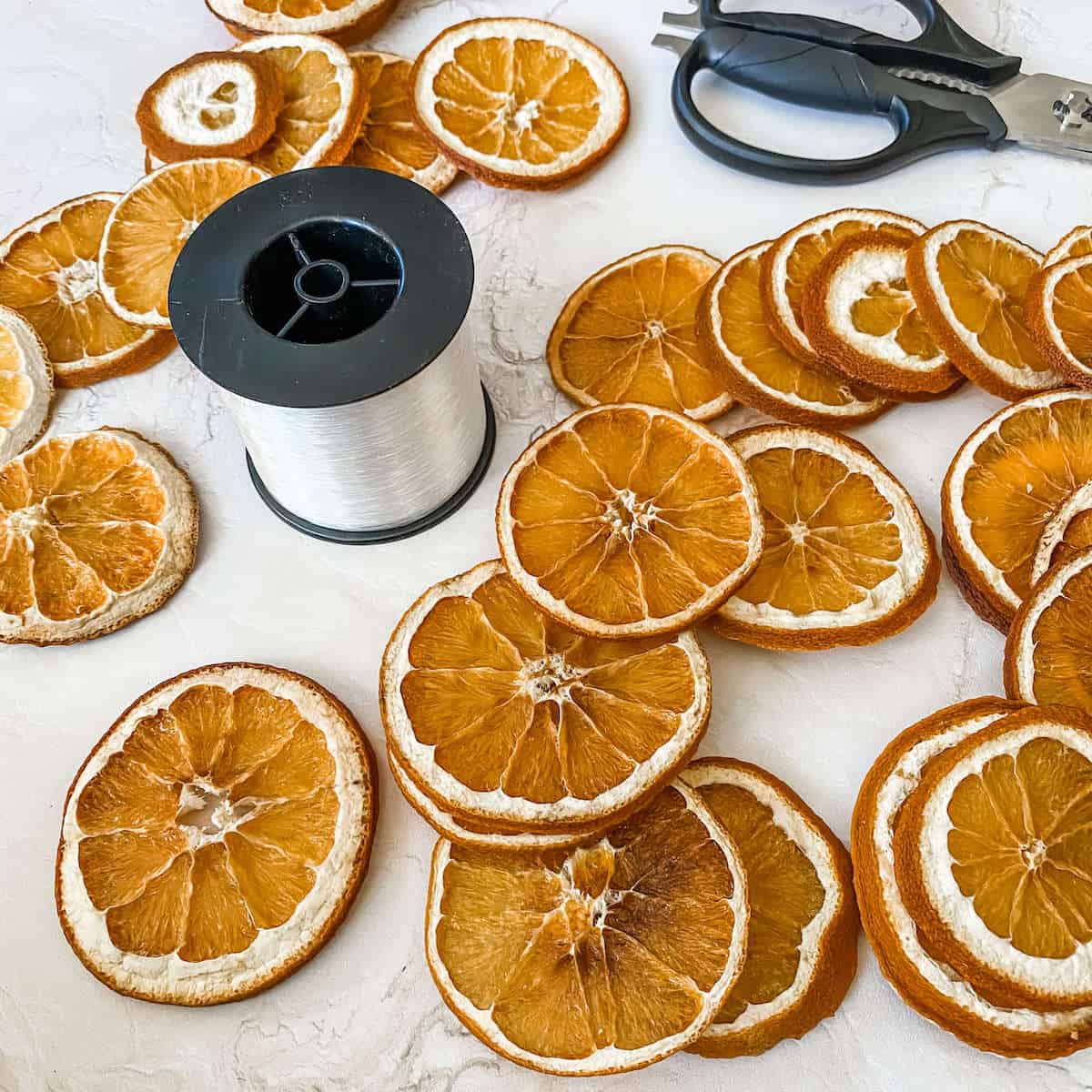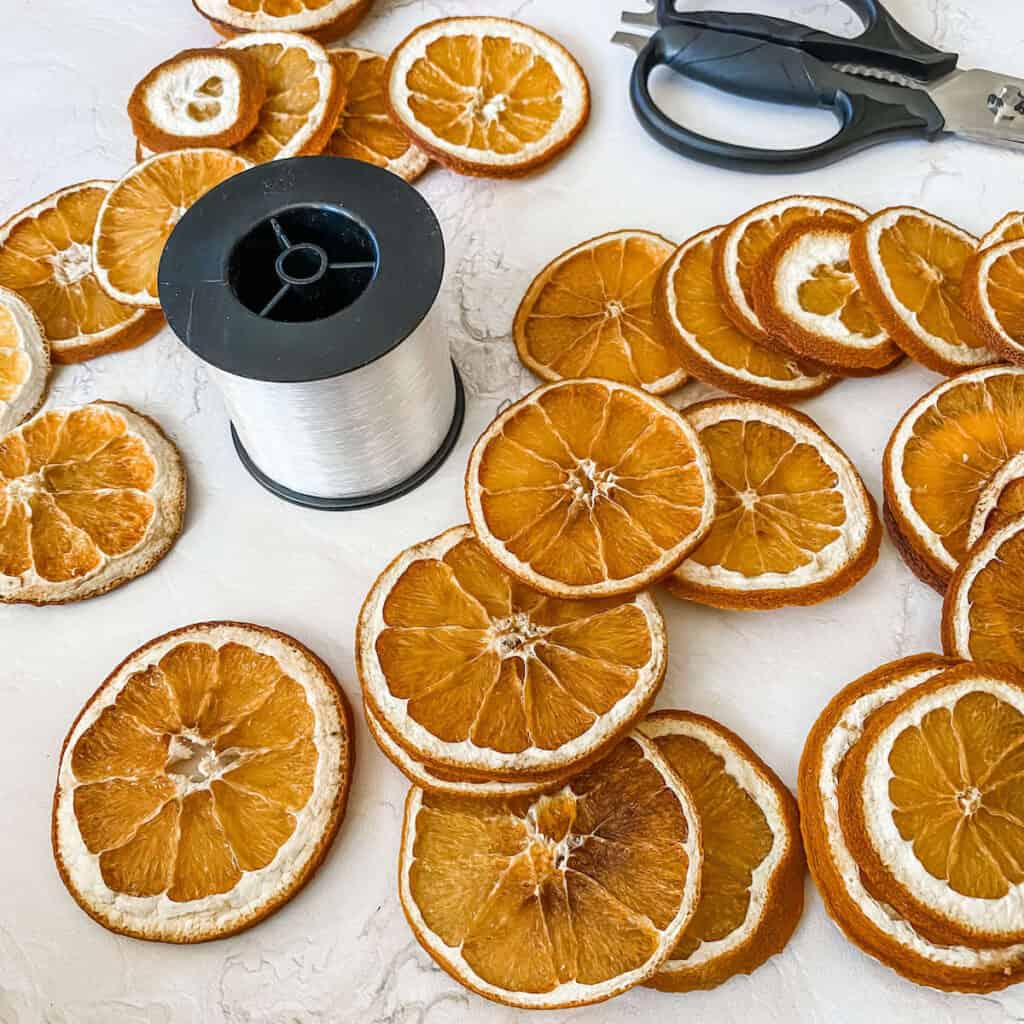 To make dried orange slices, simply slice up some oranges into pieces 0.5cm-1cm thick and dry them out very slowly in the oven. Bake them on very low heat (100C / 200F) for 4-5 hours, turning every 45 minutes.
I find that placing the orange slices on a drying rack on a baking tray in the oven gets the best and fastest results as allows for air circulation around the fruit, but you can use greaseproof paper or foil if you don't have one.
To hang them, use a needle to poke a small hole through the orange and thread fishing wire through it to make a garland.
A touch of gold
At home in England, I always forage things from the garden like seed heads, branches and certain fruits and spray paint them gold or silver to create festive items to dot about the house and really go big on decor. It's fast, cheap and easy and you can get some great non-toxic spray paints. Lay some old cardboard or newspaper out in a well-ventilated area and go to town! Nothing is safe from me (except bananas, don't use them) and I recently discovered that beautiful pumpkins make very pretty additions for both Christmas and Thanksgiving.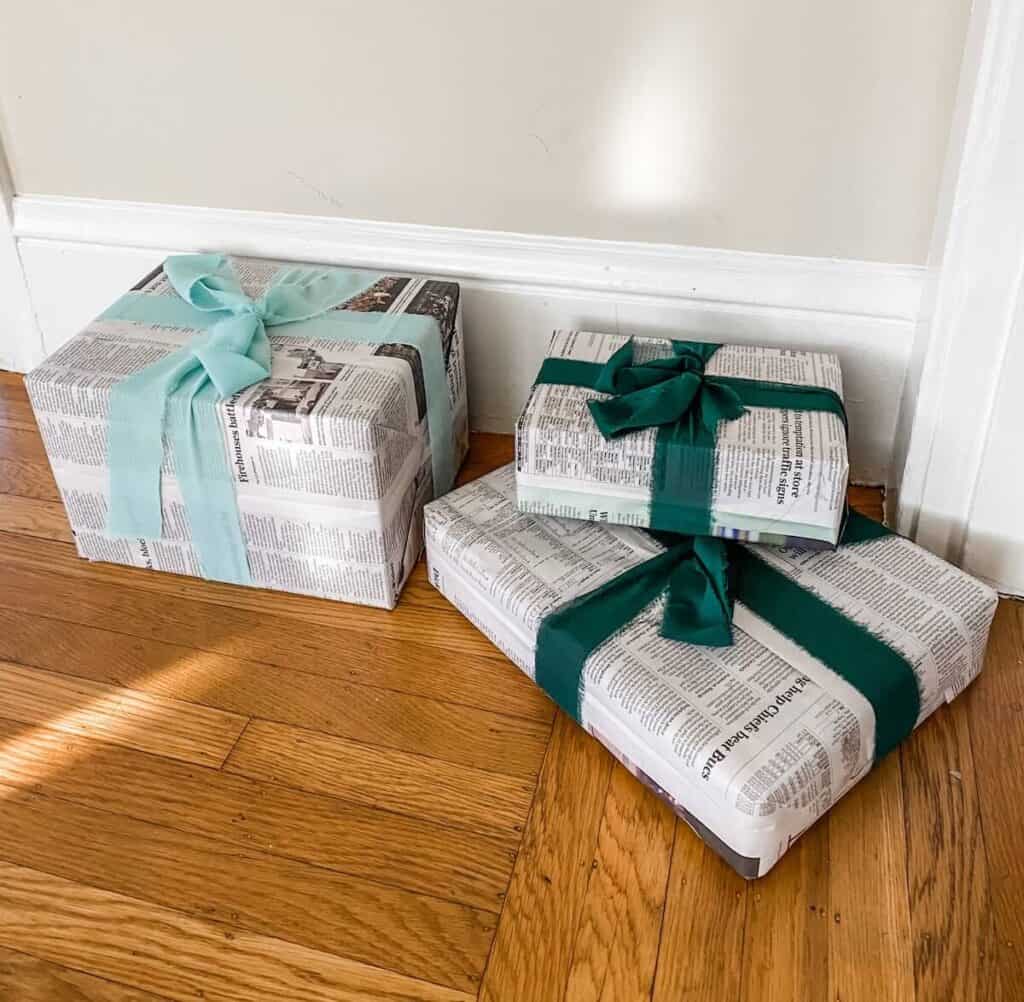 Presents! Or are they...

Piles of presents always look so wonderful but who is organised enough to buy and wrap everything by the time you are decorating the house? Here is a simple solution...use all the packaging from online orders and wrap those boxes up instead. I use old newspapers which I think look very chic, and more of the ribbon I buy from Etsy. This ties the whole look together and small piles of these fake presents can be placed around the house to give a really lovely vibe. After Christmas, you can recycle the newspaper and boxes, and keep the ribbons for next year!
I hope this gives you some ideas as to how you can decorate your home this Christmas without breaking the bank or ending up with a load of plastic - if you make anything please tag me on instagram as I'd love to see!