Easter side dishes for 2022 that will create a feast for your guests!
Spring flavours are in the air and when searching for the best Easter side dishes, I was looking for fresh and seasonal recipe ingredients like asparagus, and textures that will complement each other. The other main thing to consider with side dishes is preparation and cooking time, and whether or not a side dish can be made in advance. No one wants to be slaving over one small part of your Easter menu whilst the rest of your dinner goes cold, dry or overcooks.
These easy Easter side dishes will give your guests ample choice and they all work perfectly with whatever main dish you decide to serve, be it the traditional roast lamb, a decadent pork wellington or a fish dish like a whole salmon en croute.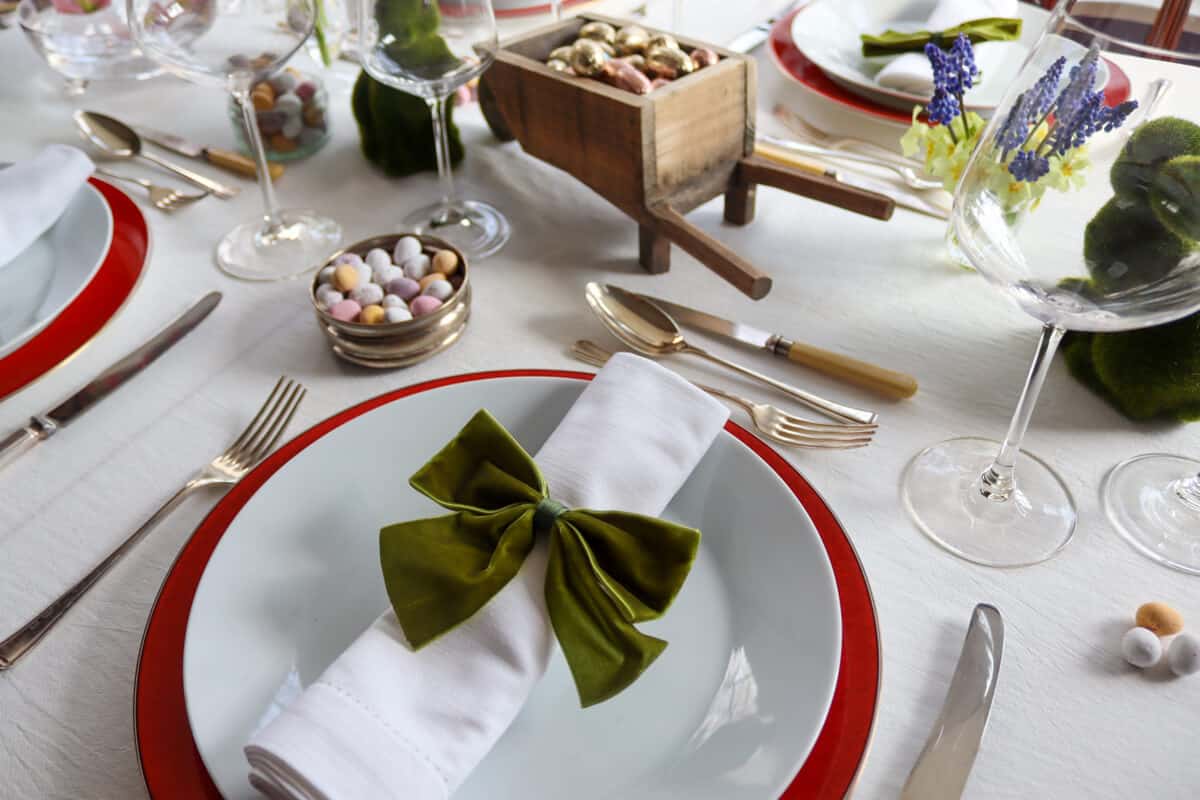 My handpicked selection of Easter side dishes are all easy to follow recipes, that taste good, look good and won't leave you frazzled in the kitchen.
Each recipe is linked so you can pick and choose which ones you save and go back to, and don't forget to let me know how it all goes (find me on Instagram), I'd love to hear from you.
Right, let's begin!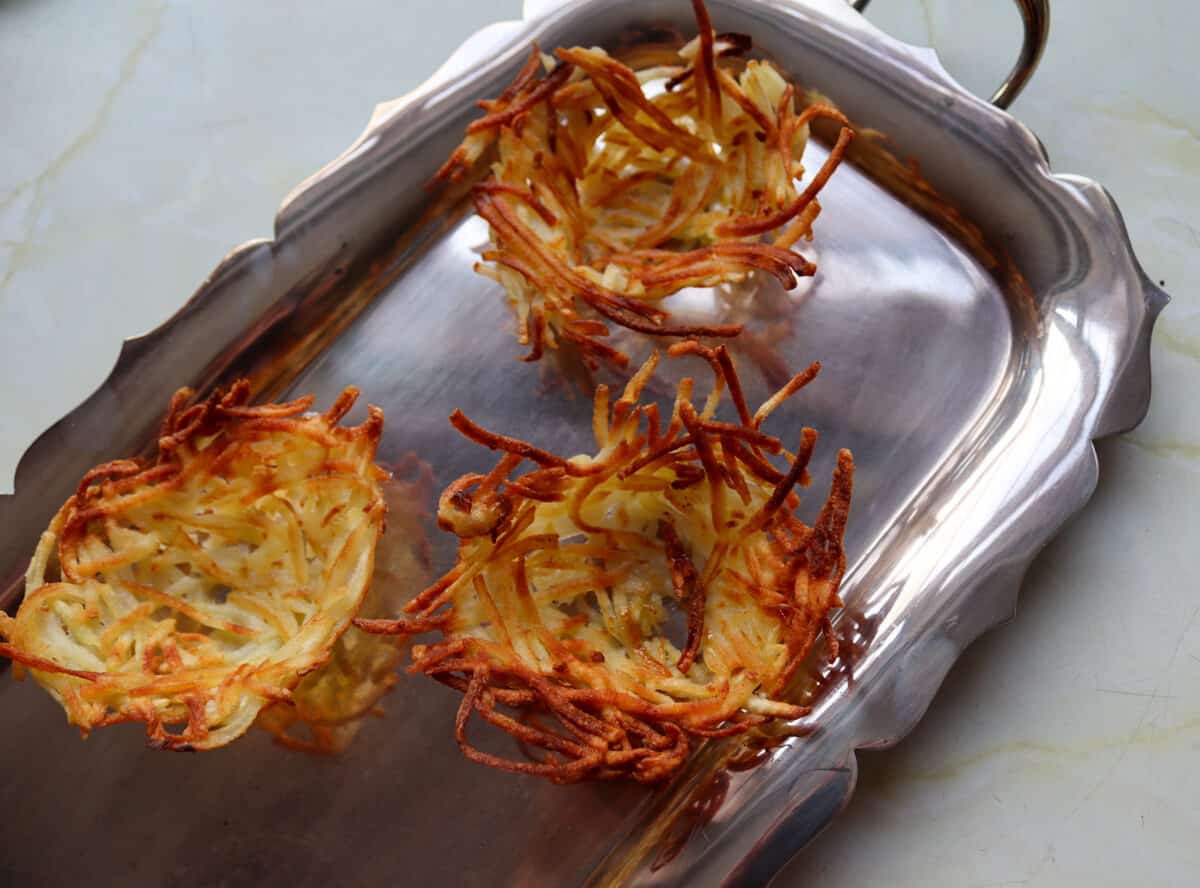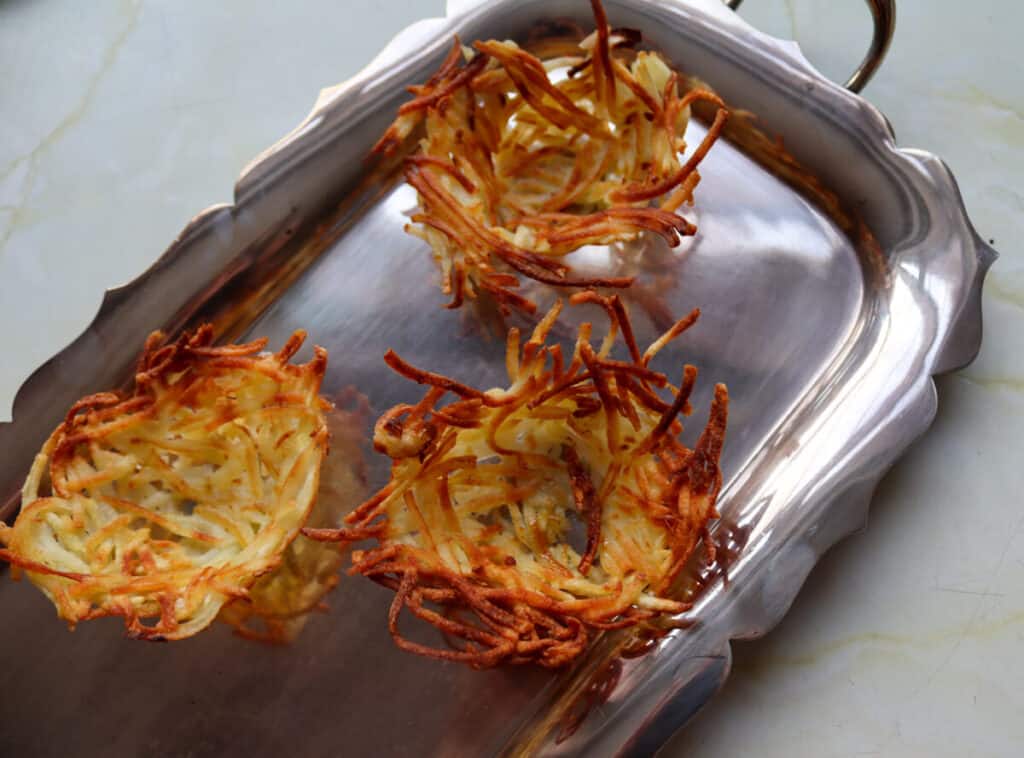 Potato nests
What can be more Easter than potato bird's nests! This Easter side dish makes a crispy and fun addition to the dinner that you can fill with other vegetables, like these shallots...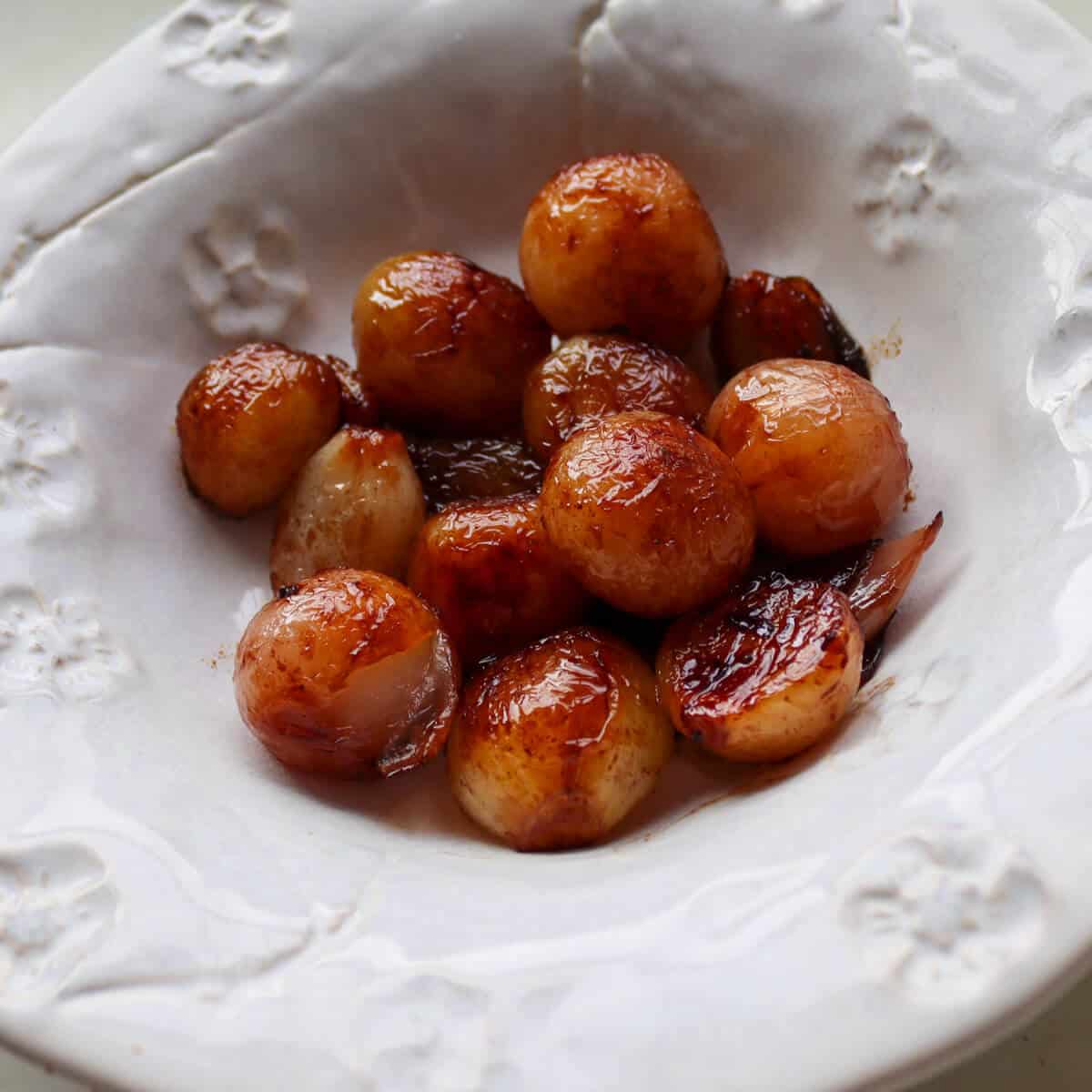 Caramelised shallots
Caramelised balsamic shallots are sticky, sweet and savoury all at once and make a fantastic and slightly unusual side dish. This Easter side dish can be made in advance and warmed up in the oven for 10 minutes before service - making it a winner in my book.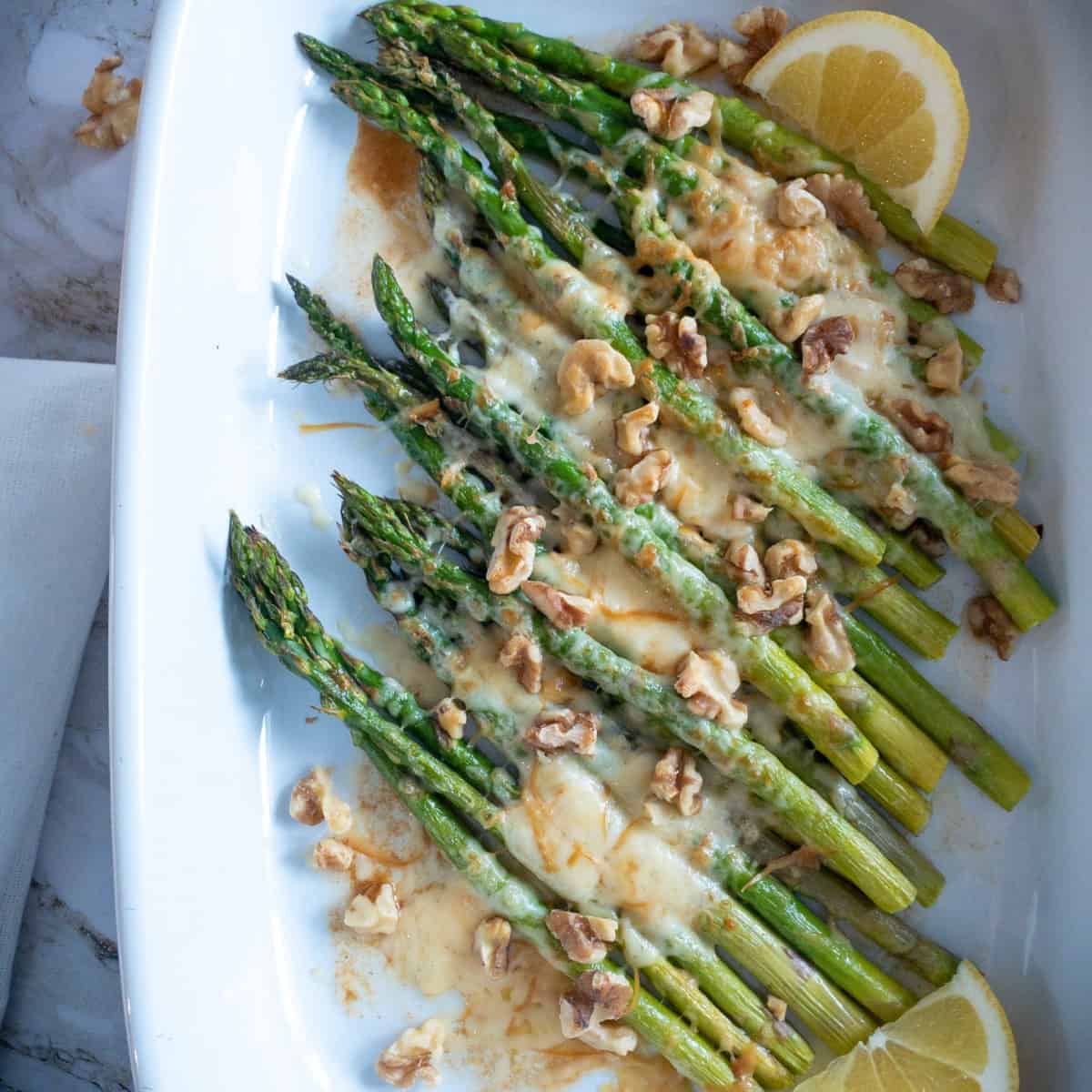 Asparagus with gouda
Looking for Easter asparagus recipes? With asparagus in season it's a no brainer to serve it as a side dish for Easter dinner, and this easy asparagus recipe with smoked gouda, browned butter and walnuts is a decadently delicious way to dress up your spears.
Potato Boulangere
This Potato Boulangere is a potato & onion bake that is very easy to make and a lighter alternative to creamy dauphinoise potatoes. This rustic French dish complements perfectly most meat, chicken or fish dishes, but especially succulent roast lamb so works perfectly at Easter.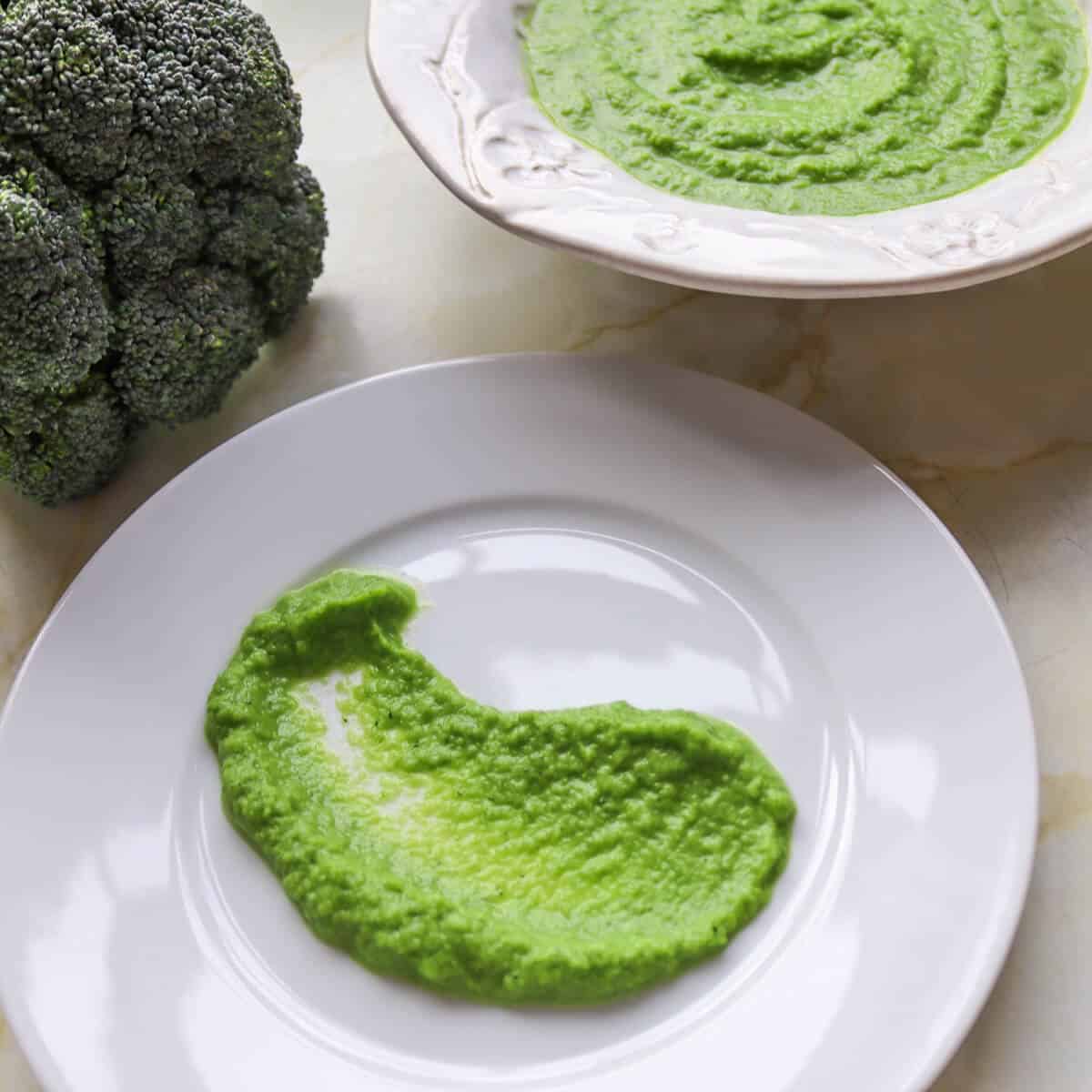 A decadent vegetable puree
A truffle broccoli and asparagus puree is an easy way to add colour, texture and moisture to a plate of food, as well as a hit of decadent flavour! This puree takes minutes to make and can be done in advance.
Homemade dinner rolls
Being able to say you made the bread rolls in the breadbasket yourself is a huge flex that your guests will be enormously impressed with. You only need 7 ingredients to make these Fluffy Dinner Rolls. Soft, delicious and you can make them ahead of time.
Spring salad
Because sometimes, we want something a bit lighter! Roast side dishes are delicious but to get some leafy greens in your menu too, try this Spring Asparagus Salad with Crispy Prosciutto. It's a great side dish if you're looking for Easter salad recipes and the asparagus will be fresh and in season.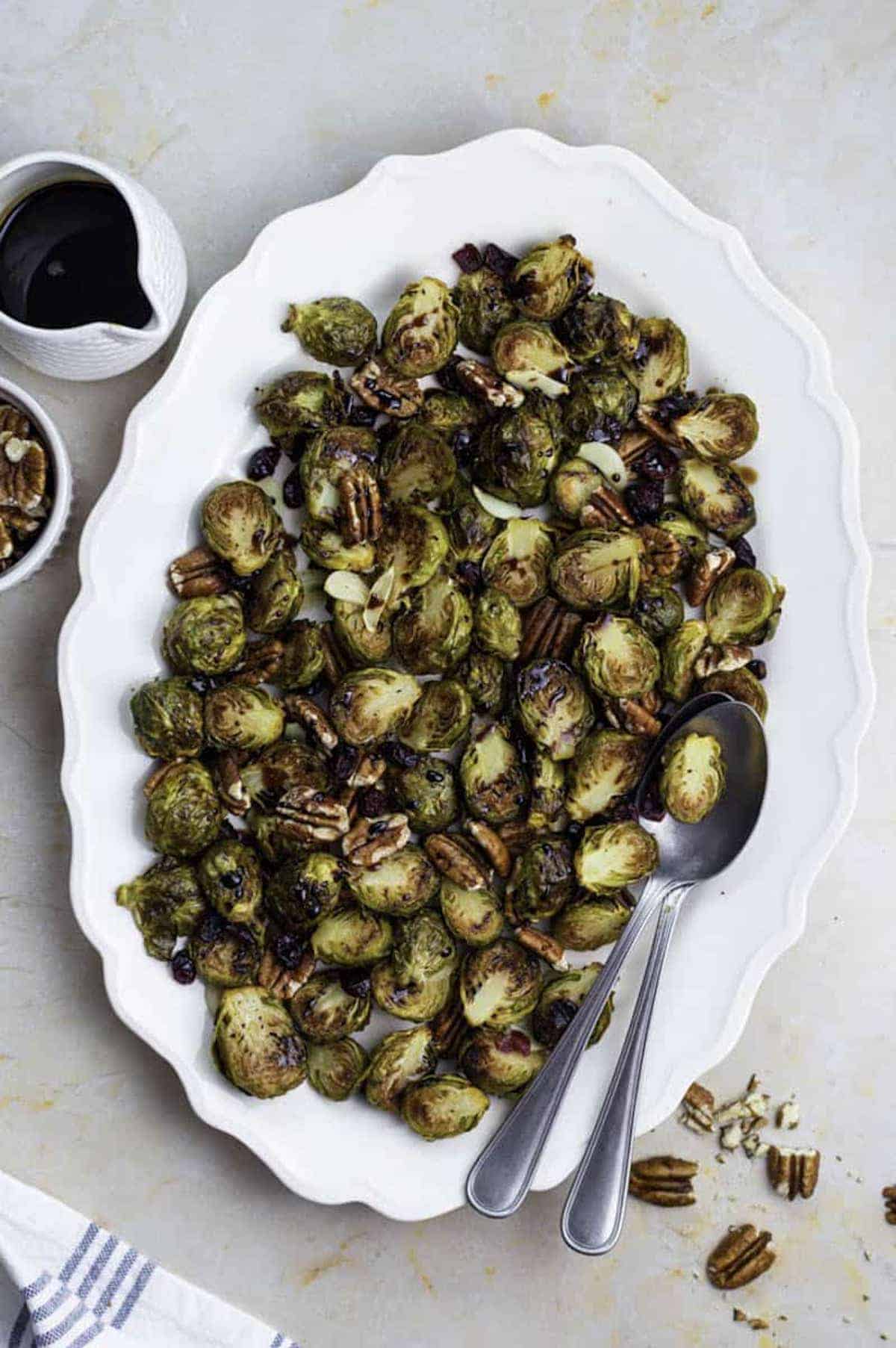 Brussel Sprouts
Brussel sprouts aren't just for Christmas! Try these roasted Brussel sprouts with balsamic glaze as an easy vegetable side dish for Easter Sunday dinner. The nuts add some crunch and it will convert any haters who cling to their Brussel sprout prejudice.
Cheesy potatoes
Gouda cheddar parmesan scalloped potatoes are the perfect decadent Easter side dish for roast lamb. Smoked Gouda, white cheddar and parmesan cheese go especially well together and make this a deliciously tangy potato side dish to try.
Happy Easter - and enjoy your dinner and side dishes! Got any other recommendations for me? Let me know in the comments.
Looking for dessert too? Try my cute little chocolate meringue nests.