The Afternoon Tea is the quintessentially British way of overindulging but in fabulous style and at London hotels you'll find some of the best offerings. This is my rundown of where to find the best afternoon tea in London that will serve you a delicious array of cakes and fancies accompanied by a pot of the best tea around, or a glass of champagne if the mood takes you!
In around 1840, the Duchess of Bedford invented this delicious pastime because she kept getting peckish between lunch and dinner. Things escalated somewhat and now, people flock to tearooms in droves for dainty sandwiches, creative cakes and succulent scones smothered in clotted cream and jam. All the best London hotels and bakeries offer Afternoon Tea now, but with so many to choose from, how does one decide where to go?
Jump to: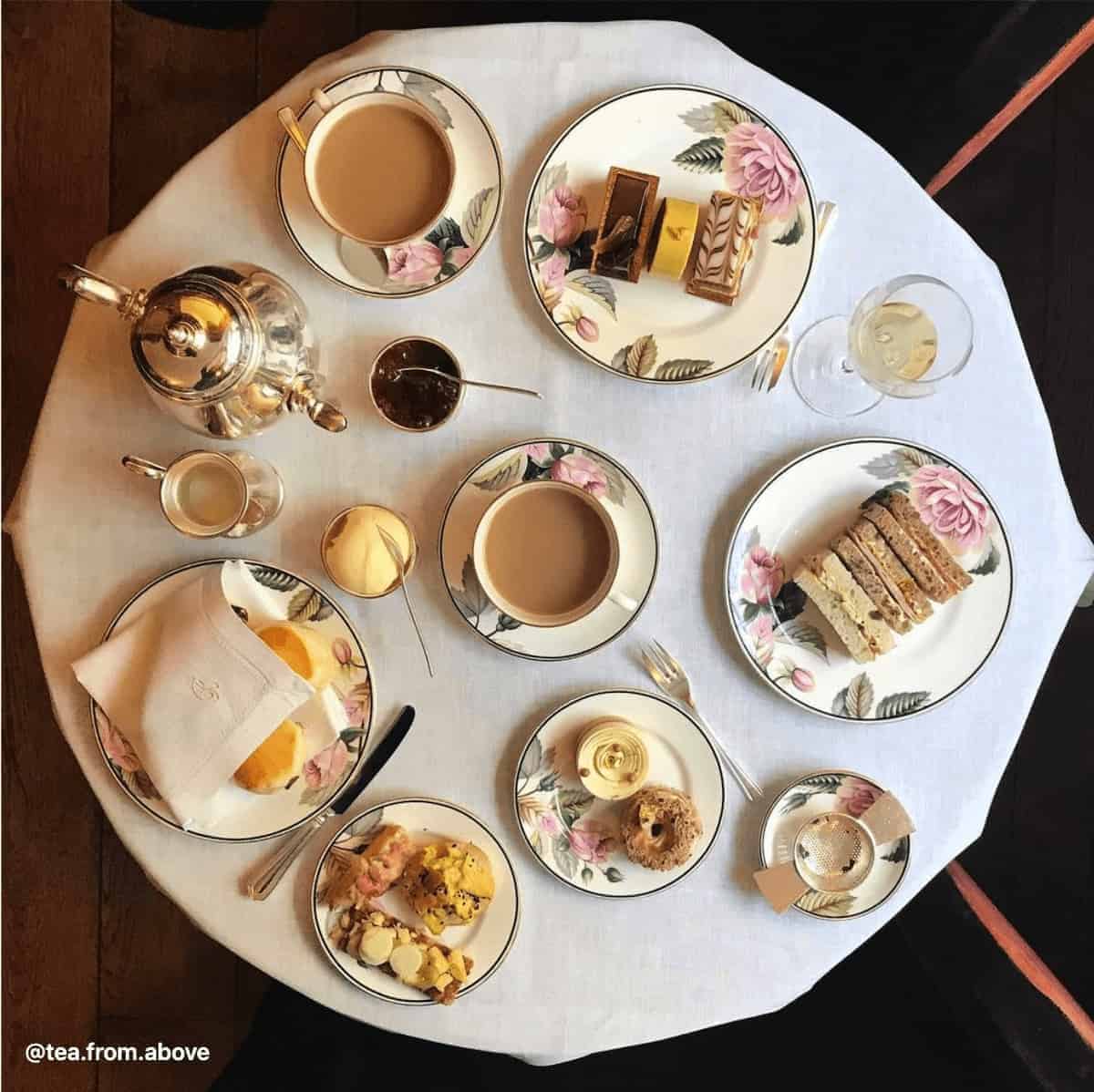 The best Afternoon Tea
I went on the hunt for intel and spoke to Marisa Davies from Tea From Above who is an authority when it comes to the topic and has been to all the top London venues that offer Afternoon Tea. She has tried them all, casting her discerning eye over menus and tasting offerings all over the capital. Keep reading for her top tips and then a breakdown of exactly where to go when you're in London and hankering after a scone.
Marisa's insanely beautiful images show you the most picture-perfect places to nibble on a scone and enjoy a cuppa, and I caught up with her so that you can make your choice based on the best possible advice.
For you, what are the 3 most important things to look for in an afternoon tea?
Friendly - it needs to be a friendly and welcoming atmosphere - not too stuffy!
Flavour - really tasty food - love it when there's a surprising flavour combination in the pastries.
Tea - good tea, brewed well
Which tea-to-cake/sandwich pairing is your favourite?
I love it when tearooms offer unlimited tea and you can try lots of different blends with the different courses. Black tea is always a good way to start with your sandwiches and then I like to finish with scones and a refreshing White Tea or Jasmine Silver Needle.
If you had to choose one tier of the trolley, which one would it be? (sandwiches, cakes or scones)
The cakes - because I've got a seriously sweet tooth and I think it's where the pastry chefs really show off their skills and imagination.
Cream or jam first? And why?
Scones taste delicious layered either way but I'm cream first - it was how my Nanna taught me and she was always right!
In a city full of afternoon tea offerings, which hotels in London have stood out to you and why?
You'll find the best, high-end afternoon tea spots in West London, probably due to the tourists that flock there. But during Lockdowns so many of these venues have been offering Afternoon Tea deliveries across London which is such a fab idea - I hope it continues!
Here is the definitive list of Marisa's favourite Afternoon Tea in London:
1. Claridges
Brook St, London W1K 4HR
This luxury London hotel and celeb favourite pulls out all the stops when it comes to dining and their Afternoon Tea is no different.
Marisa's verdict: "Classic, delicious and they take the tea seriously here"
Find out more and book here
2. Fortnum & Mason
181 Piccadilly, St. James's, London W1A 1ER
That blue china! I'd recognize it anywhere. If you do go, don't miss a wander around the food hall afterwards (if you can stand the sight of more food).
Marisa's verdict: "Busy and buzzy and very British"
Find out more and book here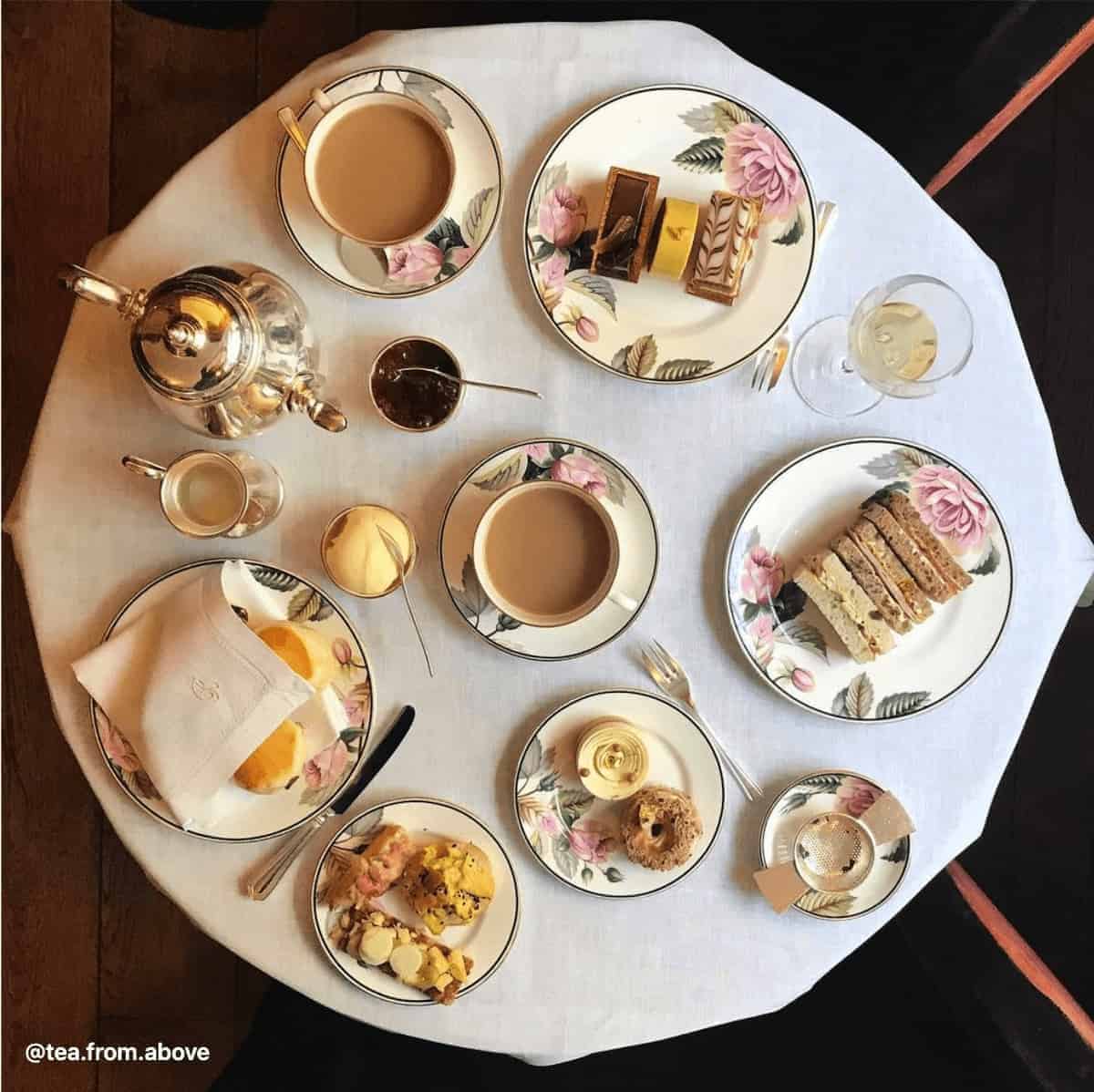 3. Browns Hotel
33 Albemarle St, London W1S 4BP
With a lot of variety and in the heart of Mayfair, Browns Hotel is an elegant choice and is right around the corner from Oxford Street.
Marisa's verdict: "Wonderfully traditional and lots of menus for healthier or gluten-free options"
Find out more and book here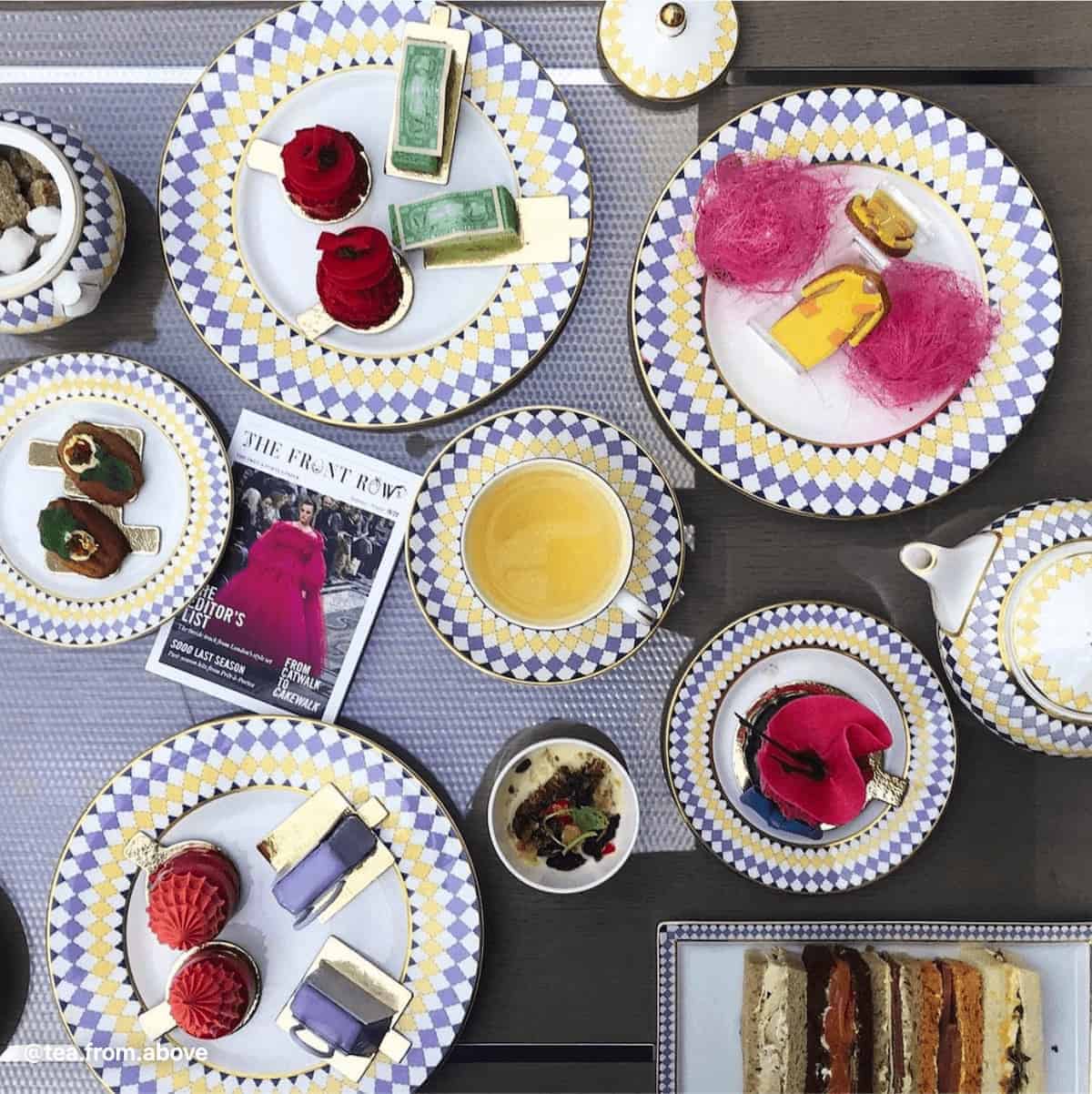 4. The Berkeley
Wilton Pl, London SW1X 7RL
If you want to nibble on Anna Wintour's face iced onto a biscuit, The Berkeley Hotel is the place for your Afternoon Tea.
Marisa's verdict: "Fun, fashionable menu for fashionable people."
Find out more and book here
5. Peggy Porschen
Chelsea parlour 219 King's Rd, London SW3 5EJ, Belgravia parlour 116 Ebury St, London SW1W 9QQ.
Looking for a pretty Afternoon Tea that will score high on Instagram as well as a veritable feast of edible fancies? Peggy was the pastry chef at The Lanesborough hotel before becoming a famous baker and opening her own patisseries in both Chelsea and Belgravia.
Marisa's verdict: "The prettiest pink pastries you'll ever see!"
£53 per person
Find out more and book here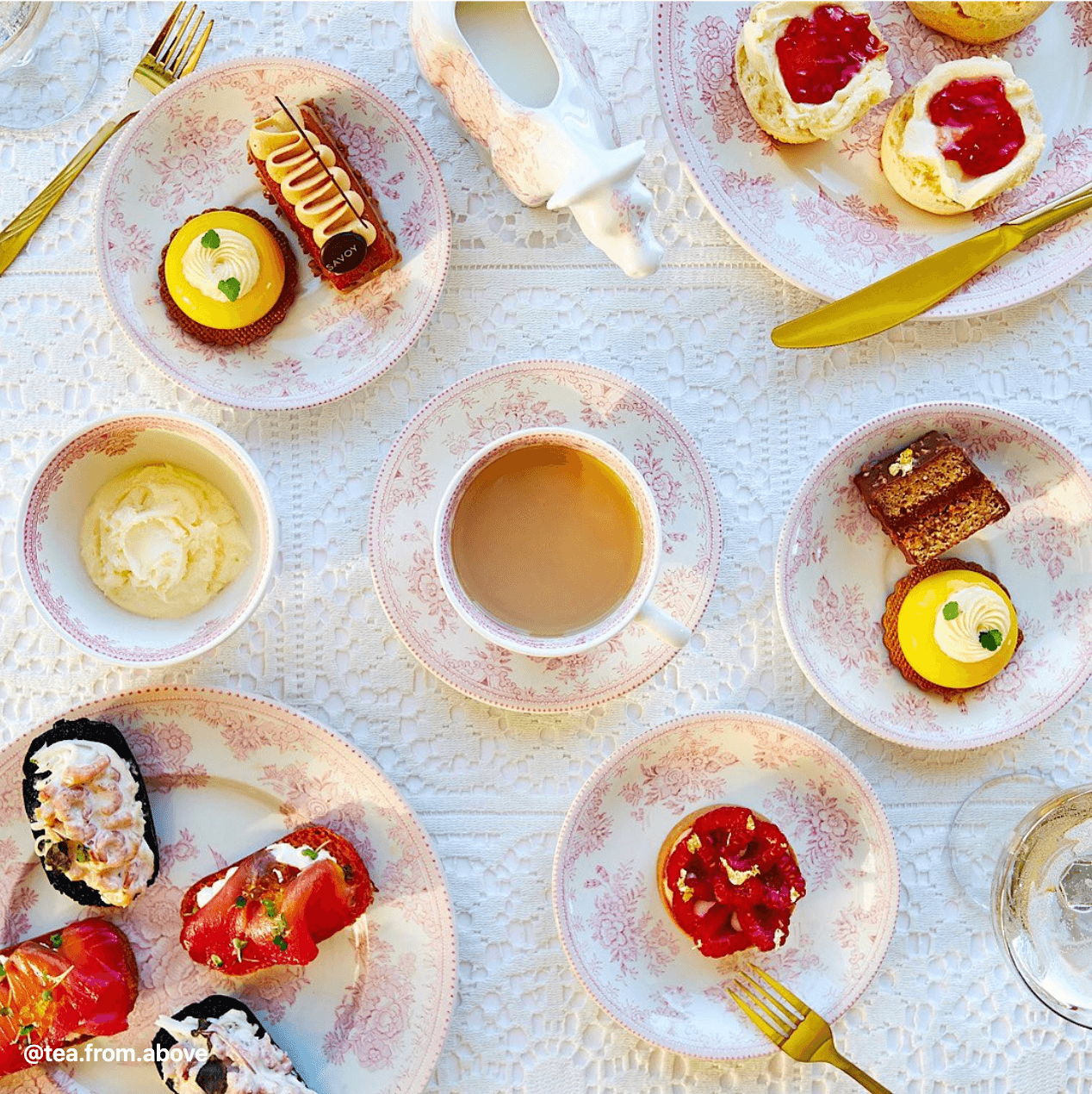 And finally, for those who want to enjoy a fancy London afternoon tea in the comfort of their own home, Marisa recommends The Savoy who will deliver this beautiful experience directly to you. Find out more here.
Are these photos of cakes making you want to book in for afternoon tea? Tell me where you went and your favourite fondant below in the comments.