Traditional Portuguese food is some of my favourite food to eat. Portugal is well-known for its stunning range of beaches, warm weather and rich history, but those who know it best also know that it's an amazing foodie destination. Whilst it doesn't have the worldwide reputation enjoyed by destinations like Paris and Singapore, it's all the better for it. Its hidden gem status means that you're actually able to get a seat at local eateries, rather than having to book months in advance, and if you travel off-peak, you're likely to be able to enjoy your meal in relative peace. I have so many happy memories of holidays to Portugal when I was younger, trying traditional Portuguese food and learning about the flavour profiles.
There are delicious spots all over the country to explore, but I thought I'd line up some of the best places to visit if you're planning your own Portugal food and travel adventure!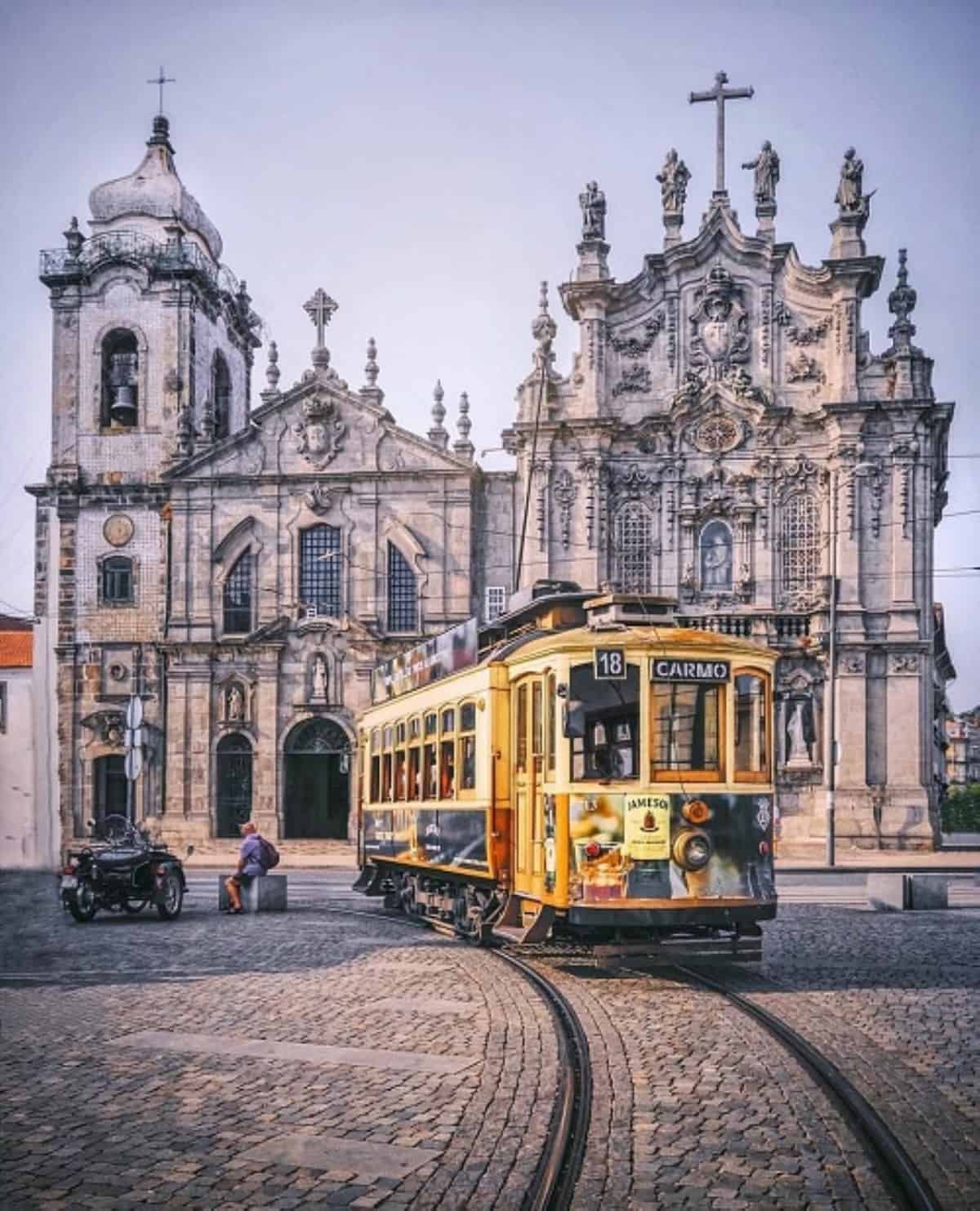 Porto
Portugal's second-largest city is a shipping port that sits on the coast, and as such, has always been a destination rich in produce. Porto is perhaps best-known for the Port wine that Portugal is famous for, but it's also got plenty to offer for foodies as well as oenophiles.
To start off your Portugal food and travel experience here, seek out a francesinha, the ultimate sandwich. A little like the French croque monsieur (but with some hefty additions), it's made with thick bread, filled with several variations of meat, before being covered with melted cheese. If that's not enough, it also comes with a tomato and beer sauce, and often a fried egg and fries. You might need a nap or a walk afterwards...
Other traditional Portuguese foods you can find in Porto include a cachorrinho, a hotdog made with thin, crusty bread rather than a traditional American-style bun, topped with cheese and a spicy hot sauce, and cut into bite-size pieces. Perfect for sharing with your travel buddies (or keeping all to yourself) and great fuel for your explorations of the city!
Check out this post for other reasons to go to Porto.
Lisbon
It's impossible to visit Portugal's capital without being tempted to try the legendary pastéis de nata. These irresistible little tarts are made with an egg custard encased in buttery, flaky pastry, and it's easy to stroll around the city with one (or three) in hand to sample as you walk.
They were created in the Jerónimos Monastery, one of Portugal's 17 UNESCO World Heritage sites, in order to use up the egg yolks that were left after starching the nun's habits with egg whites. Unsurprisingly, the monks realised that they could sell them to gain income. Today, the original recipe still remains a closely guarded secret. My favourite place in Lisbon to get pastéis de nata is the beautiful Pasteis de Belem cafe. Enjoy with a coffee, and pick up some other baked specialities whilst you're at it.
Lisbon offers a huge range of cuisines due to the diversity of the people who live there, and is home to multiple Michelin-starred restaurants, as well as a Time Out market. If you're looking for a food and travel adventure in Portugal, this is truly a must-visit spot. It's also become a popular destination for digital nomads, and I'm always tempted to go and spend some time running Rosanna ETC from Lisbon as I did in Belize.
Olhão
If you're visiting the sunny southern shores of the Algarve, you may be reluctant to head into the city. Instead, head to Olhão, which is just six miles from Faro. Home to the Algarve's largest fishing port, it's the best place to go for getting hold of some of the freshest seafood around. It's also a more authentically Portuguese town, less geared towards tourists than other popular destinations.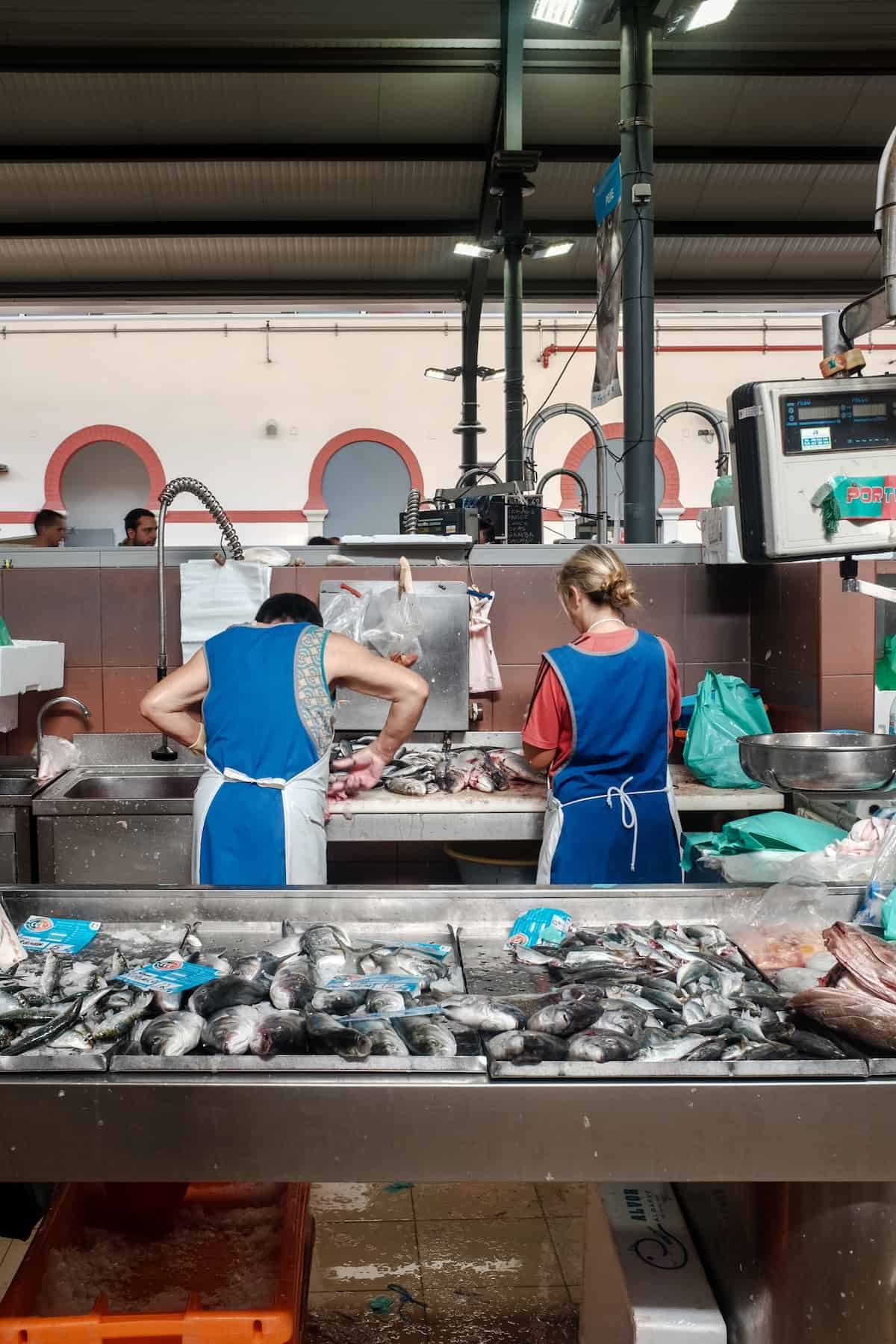 Saturday is the best time to visit Olhão. Although the markets are open on other days, Saturday is prime time for sardines, octopus and clams, and for window-shopping at the stands that are covered in fresh fish and vegetables. I have a vivid memory of eating an octopus salad in a restaurant near here when I was quite young, I was reluctant at first but ended up loving it. Whilst you're there, you can also take a boat tour of the Ria Formosa lagoon and national park that departs from the harbour. It's a beautiful way to see the coastline and local wildlife.
All over the country, there are local spots to find traditional Portuguese food. If you have the time, make sure to head to all the spots listed here for the ultimate Portugal food and travel trip.
When to travel to Portugal?
My favourite time to travel to Portugal is between late April and early October when the weather is warm and sunny. Avoiding school holidays within that time frame will mean fewer crowds and cheaper flights, and who doesn't love space to roam freely and really explore a destination without huge queues and rows of tourists? If you can, hire a car and go to a few different places to make the most of your time there and try all the traditional Portuguese food ideas in this post. Let me know if you make it!