As I contemplate the fact that I will one day (hopefully soon) be leaving the UK and moving to the USA, I have made a point of taking in as many of the famous landmarks in the UK as I can. Drinking it all in, and making the most of the beauties on my doorstep. And so I finally took myself off to Eltham Palace, a place I have wanted to visit for a really long time due to its stunning Art Deco interior. I am a huge fan of Art Deco anything and had been keen to see Eltham Palace for years and years but had always put it off. But this summer might be my last as a resident of the UK and so with that in mind, I had to make time to go. And I'm so glad I did! Here's why...
Eltham Palace is pretty under the radar, and not usually listed amongst the most famous landmarks in the UK like Big Ben, Stone Henge, or the White Cliffs of Dover but if you are visiting England and staying in or near London, you should definitely go. Eltham Palace was a favoured home to the Tudor King Henry VIII and sits within the Royal Borough of Greenwich in southeast London.
You cross over a moat using an ancient bridge to get there, in fact, it is the oldest bridge in the UK. Almost a famous landmark in itself!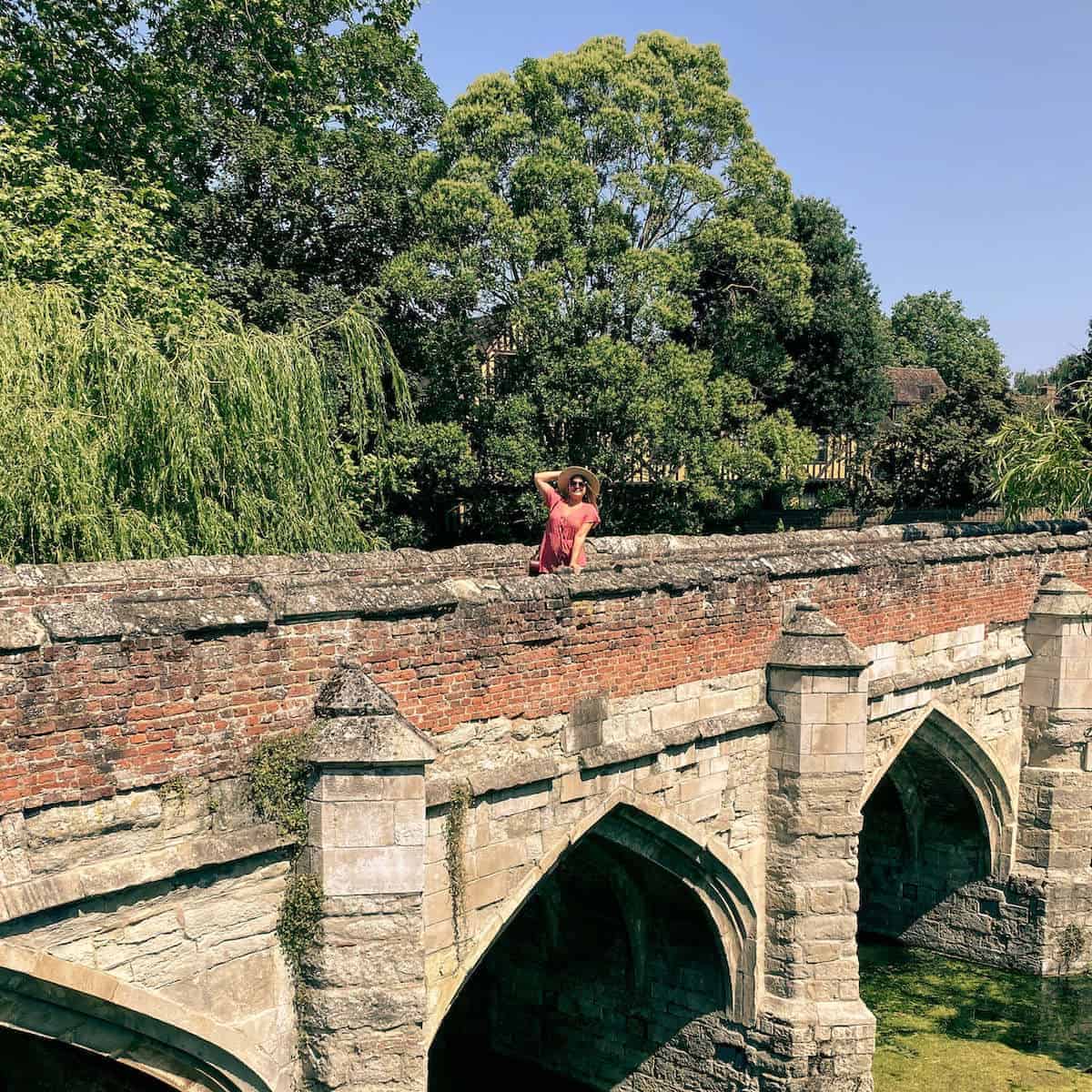 Its story as an art deco wonder began when it was taken over by the millionaires Stephen and Virginia Courtauld in 1933. They transformed it into a decadent Art Deco mansion, blending the medieval features with ultra-stylish 1930s design. It was home to extravagant parties (and a pet monkey) and stepping inside it is like stepping back in time to an era of dressing for dinner, billows of cigar smoke, and the tinkle of a piano playing.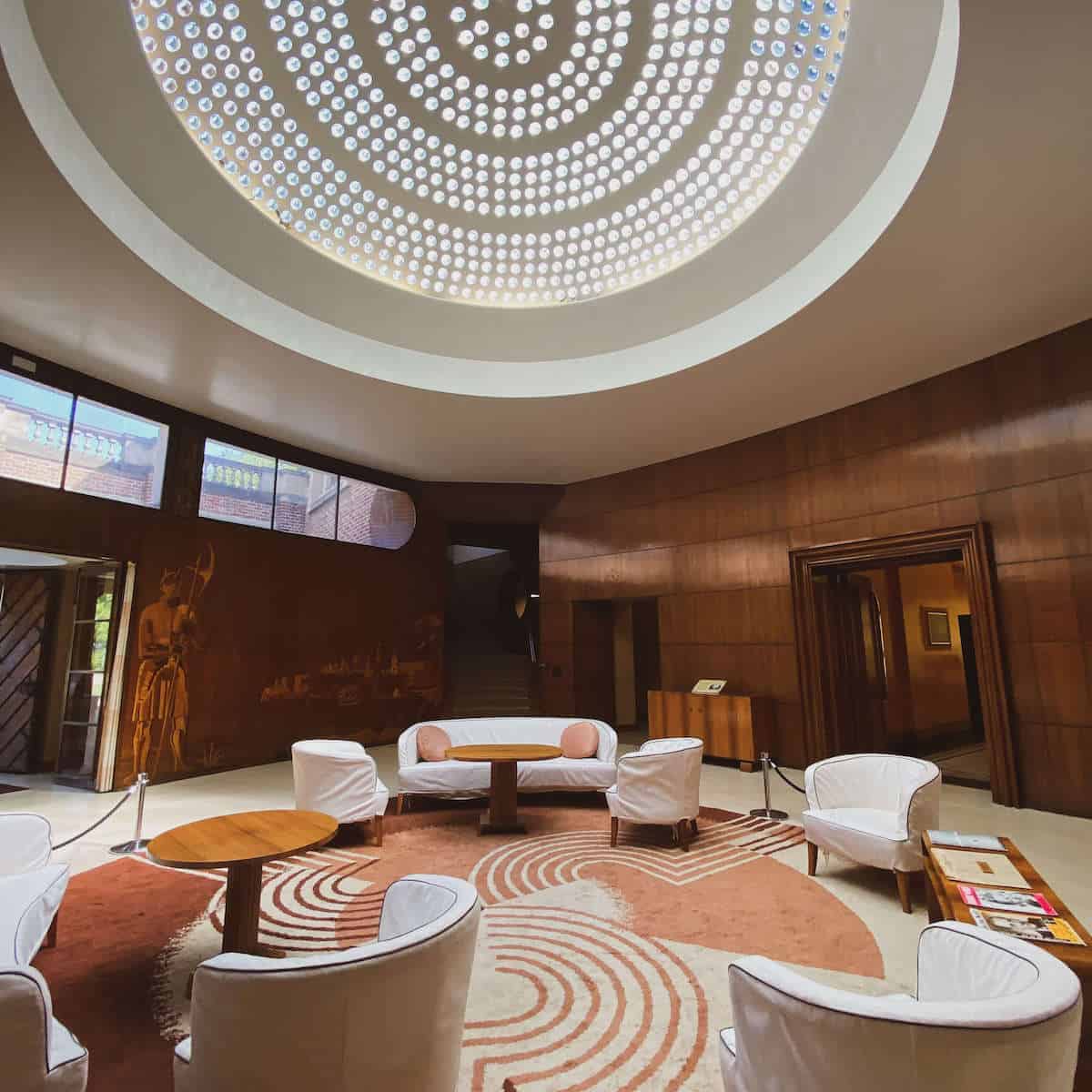 You enter into a circular entrance hall with doorways and staircases leading to other rooms and floors, but take your time in this part of the house and admire the wood paneling!
The art deco detailing throughout the house is exquisite, I just couldn't get enough.
There are so many art deco treasures to discover that have been perfectly preserved by English Heritage and the dining room set for a dinner party was one of my favorites. There was even a notebook left next to Virginia's place as she apparently always made notes on what had gone wrong so she could tell of the chef and staff afterward.
Virginia's opulent gold and onyx bathroom simply has to be seen to be believed.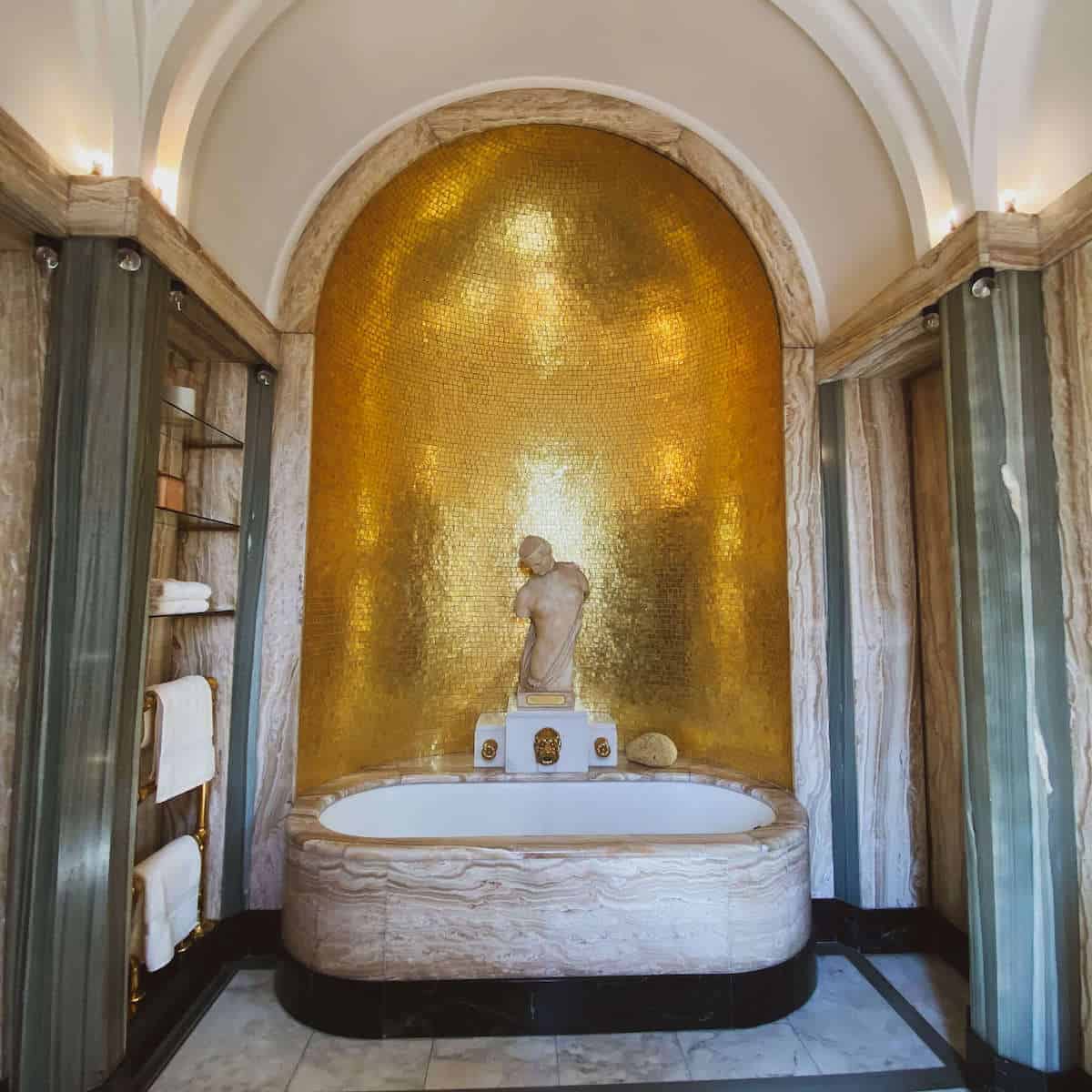 Her beloved pet monkey had run of the house with tunnels and ladders going through ceilings so he could go about as he pleased, and I rather felt that I'd like to be reincarnated as that monkey.
The 19 acres of gardens surrounding it are just as beautiful, with water features, herbaceous borders, and weeping willows that dangle idly into the moat.
What time to visit Eltham Palace?
I would recommend visiting Eltham Palace early when it first opens and giving yourself a few hours to wander around the house and garden.
And then if you're hungry for lunch and looking for a restaurant near Eltham Palace, try Chapter One.
There is both parking and gift shop at Eltham Palace so this is a very convenient landmark in the UK to visit, and close enough to central London that you can easily make it a half-day trip and still have time to do something else, like perhaps sample a classic afternoon tea back in town!