If you're anything like me, you need a Mexican food fix at least twice a week or you start to get a little hangry. Lucky for me, San Francisco is a real foodie destination nd is known for its Mexican food, and that means regular taco time! I thought I'd do a round-up post of where to find the best tacos in San Francisco so that when you visit, you'll know where to go. I go to all of these places regularly whenever I am in the Bay Area, and all of them are 100% worth a visit.
Looking for tacos in San Francisco?
San Francisco has a long history with Mexican food with the highest concentration of eateries to be found in the Mission district, but not exclusively. However, for anyone who is a big fan of Mexican food, you can't go wrong hanging out there and you will not leave unsatisfied. Read on for my round-up of the best tacos in San Francisco...
This is a list I have put together over several trips to the Bay Area over the last two years and includes my absolute favourites and the places for tacos I would recommend to anyone. I will add to this list as time goes on, so for now...enjoy...

At the El Fuego Taco Truck in San Francisco
1. El Fuego food truck
THE place to get your taco fix on the go, the El Fuego food truck moves each day and is often stationed at fun places with outdoor seating. We had the Vampiro, which is a griddled crispy taco with melted cheese on top (a key move as it holds everything together) and then piled high with Al Pastor (marinated pork) and guacamole. And then, of course, the famous Quesabirria, which is stewed beef and panela cheese served on a taco that's also been dipped into the consommé before being fried, and then served with more of the consommé for you to dip it into again. I mean...if that description alone doesn't hook you in then, I'm not sure you're in the right place.
Visit el-Fuego.square.site/ for the full menu and follow them on Instagram to find out where they are and chase your tacos.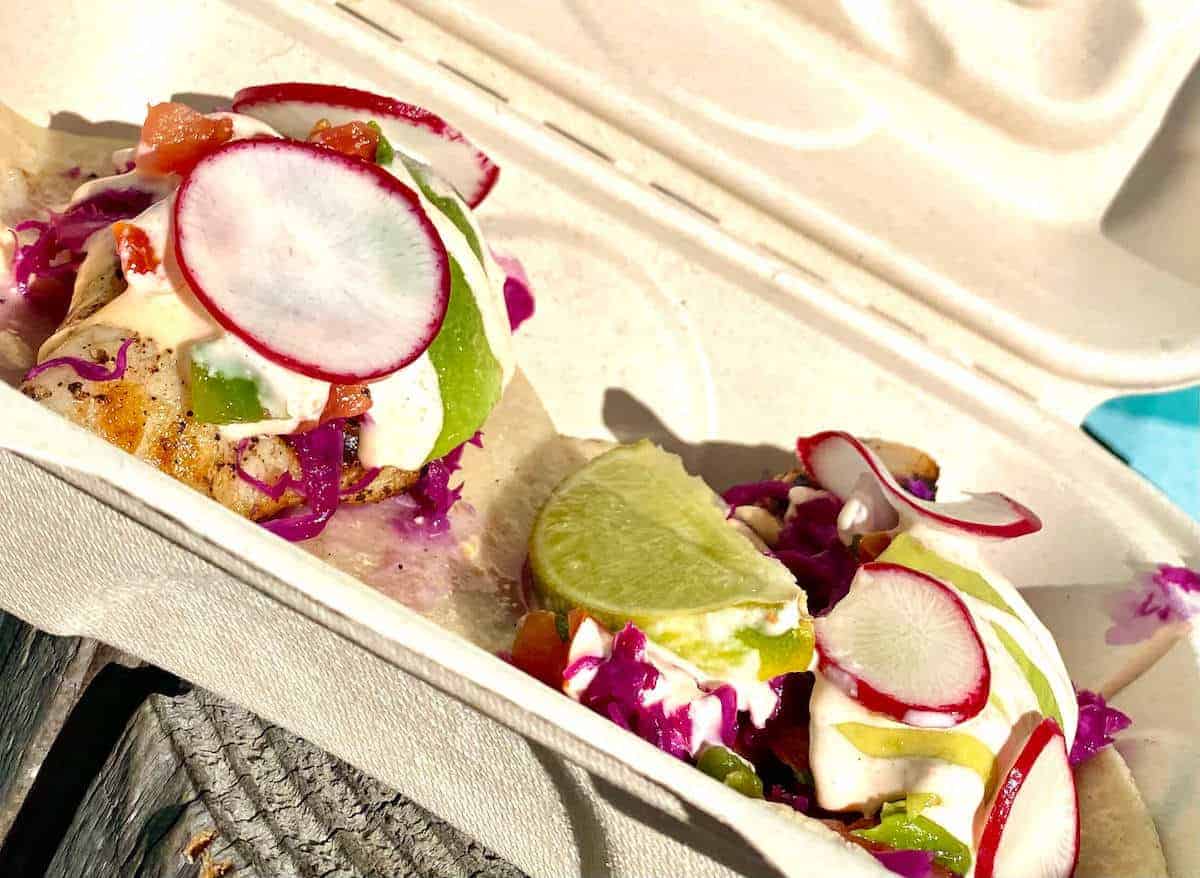 2. Hook Fish Co
4542 Irving St, San Francisco, CA 94122
Are fish tacos more your thing? I hear you. Hook Fish Co is a cheerful neighbourhood fish market & seafood shack serving up some tasty tacos you can eat on wooden benches outside in the sunshine. Try the grilled fish of the day served in a housemade corn tortilla with avocado, pico de gallo, pickled slaw and spicy aioli.
Visit hookfishco.com for more information and find them on Instagram here.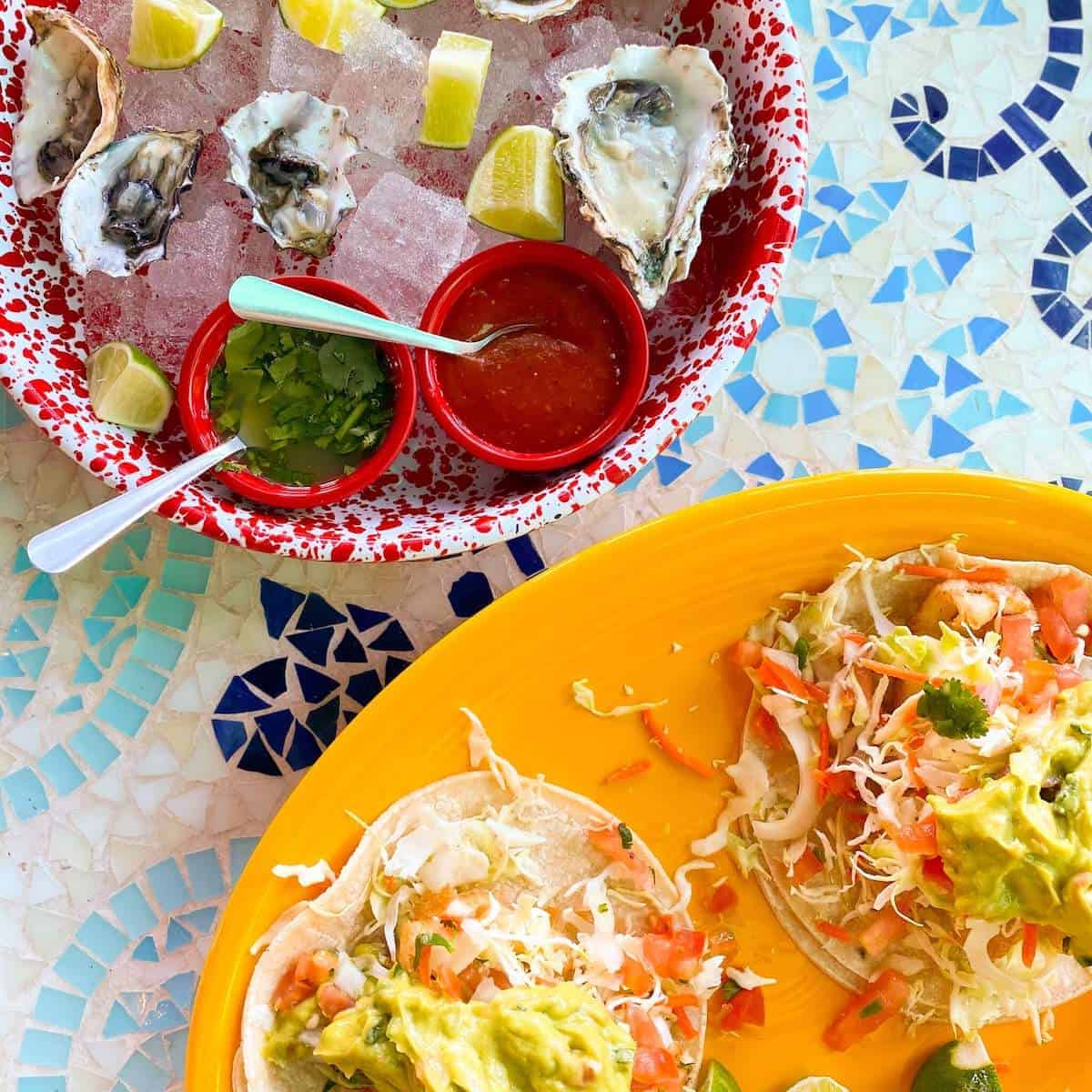 3. Salsalito Taco Shop
1115 Bridgeway, Sausalito, CA 94965
This might be over the Golden Gate Bridge, but it's well worth a visit. Serving up Baja-style Mexican with a California twist since 2002, Salsalito Taco Shop has a cute roadside location with outdoor terrace seating and beautifully tiled tables. Try the Taca de Pescado - lightly battered and deep-fried fish topped with pico de gallo, carrot and cabbage. I then dolloped a bunch of guacamole, too, obviously.
Visit salsalitotacoshop.com/ for more information.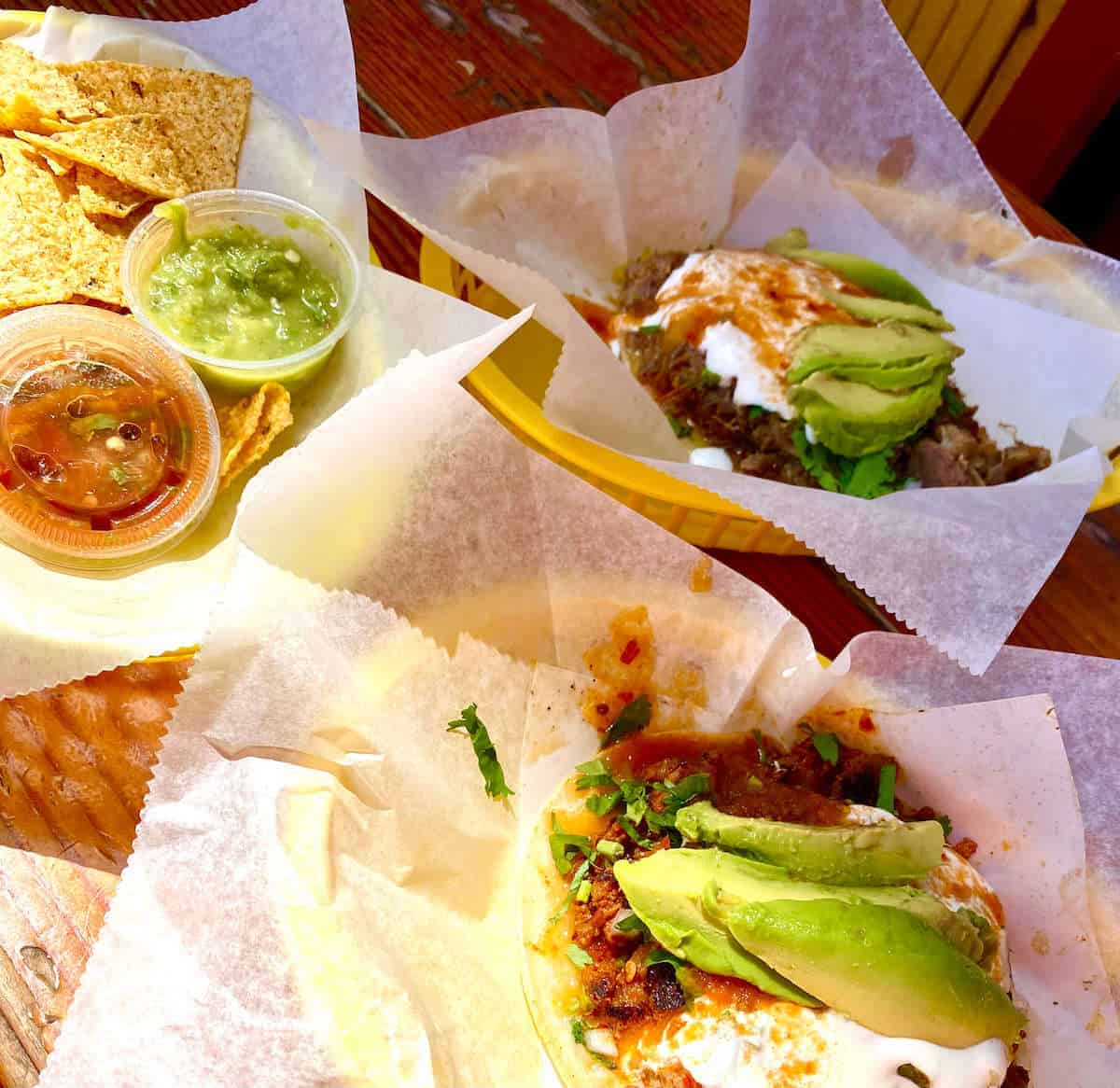 4. Taqueria Cancun
2288 Mission St, San Francisco, CA 94110, USA
Here's where it gets messy. The super tacos at Taqueria Cancun, in particular are incredibly decadent and smothered in all kinds of amazing things, and you will end up with it all over your face/hands/arms. This is by no means a bad thing, but you may want to leave your white T-shirts at home. My personal fave is the super taco with Al Pastor marinated pork enjoyed in the sunshine out front on two of their picnic tables (there is other seating indoors too). All orders come with tortilla chips and salsa and to drink, enjoy a Mexican beer or a selection of sodas and juices
$5.99 each for the super tacos with a choice of meats
Closed on Tuesdays
Visit taqueria-cancun.cafes-world.com/ for more information.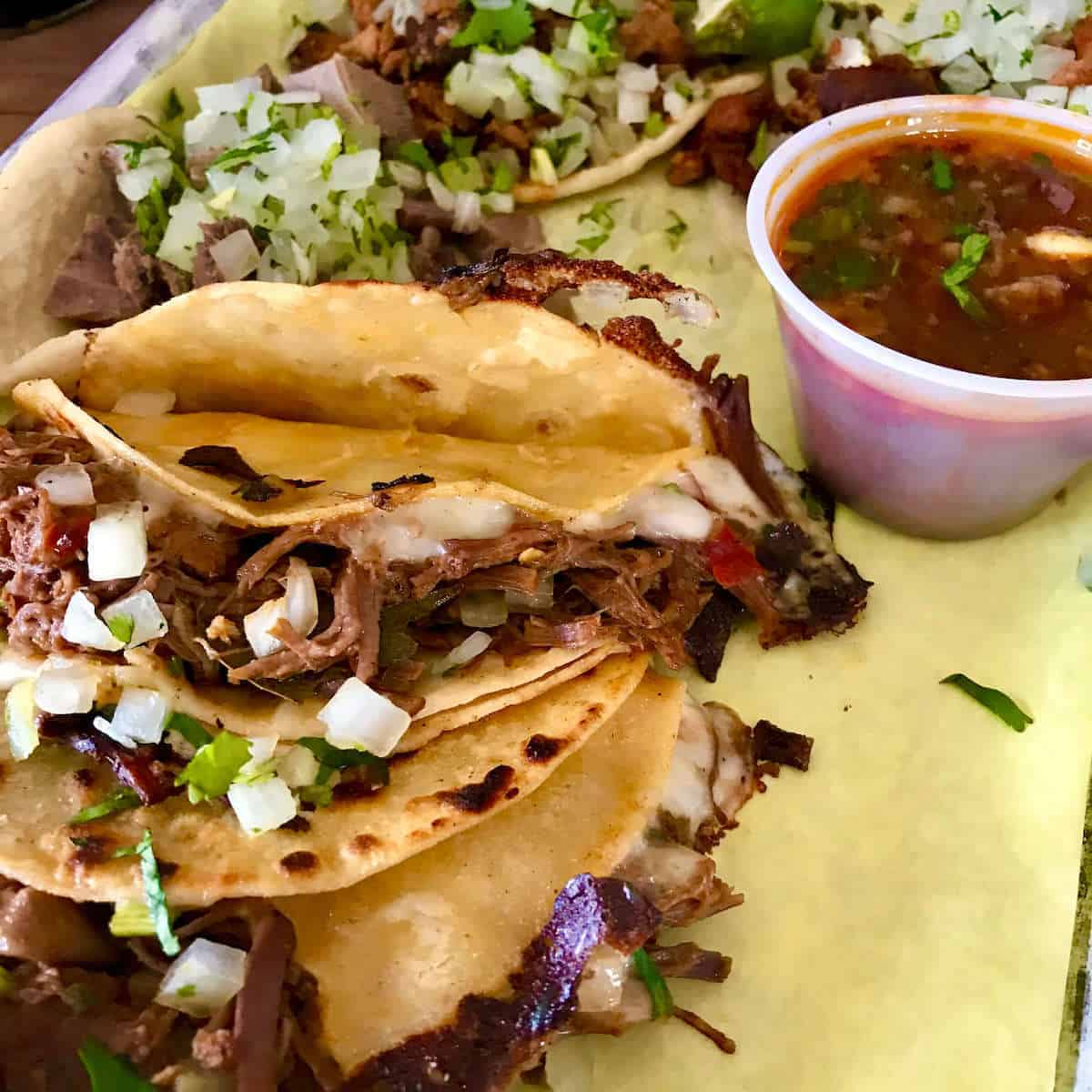 5. Tacos El Patron
1500 S Van Ness Ave #100, San Francisco, CA 94110
The first time I went to Tacos El Patron, we ended up sitting next to food writer Amiel Stanek, who was an assistant editor at Bon Appetit at the time, and we were all in raptures over how good it was. He had heard about it and came especially whilst visiting from New York, which is quite the endorsement. The Birria tacos, in particular, were delicious. I'd also highly recommend getting the Choriqueso too which is literally chorizo and melted cheese served with tortillas to dip into it. Pure foodie heaven.
Visit tacos-el-patron.com/ for more information and follow them on Instagram to see more drool-worthy photos to whet the appetite.
And that's my running list! Have any of your own recommendations to add? Find me on Instagram and we can taco 'bout it. Or if you want to make your own tacos, try my recipe for shredded chicken tacos here