Sometimes you just need to unwind in truly serene surroundings. And last week I did just that at the beautiful San Francisco Japanese Tea Garden that's situated within Golden Gate Park. I have always loved Japanese gardens, they are so meticulously curated and cared for, not a blade of grass (or rather, moss) out of place. When I was little, I wanted to make one myself but after my mother explained how much work would go into creating and maintaining it I lost interest, being the flight child that I was. But one day I hope to have a garden that draws in some elements, that I can go and find some peaceful times in. And in the meantime, there are plenty of amazing Japanese Tea Gardens to visit around the world! Like this one in San Francisco Golden Gate Park. This Japanese Tea Garden is the oldest public Japanese garden in America. It has sculptures, reflecting pools full of Koi and beautiful planting all designed to create a calm and tranquil environment. Find out all you need to know about visiting it yourself here:
How to visit the Japanese Tea Garden
Address: Golden Gate Park, 75 Hagiwara Tea Garden Dr, San Francisco, CA 94118, USA
Hours: 9 am - 5 30 pm 7 days a week (check their website for holiday times)
Price: $12 / $10 per adult peak/off-peak season (view other admission prices here)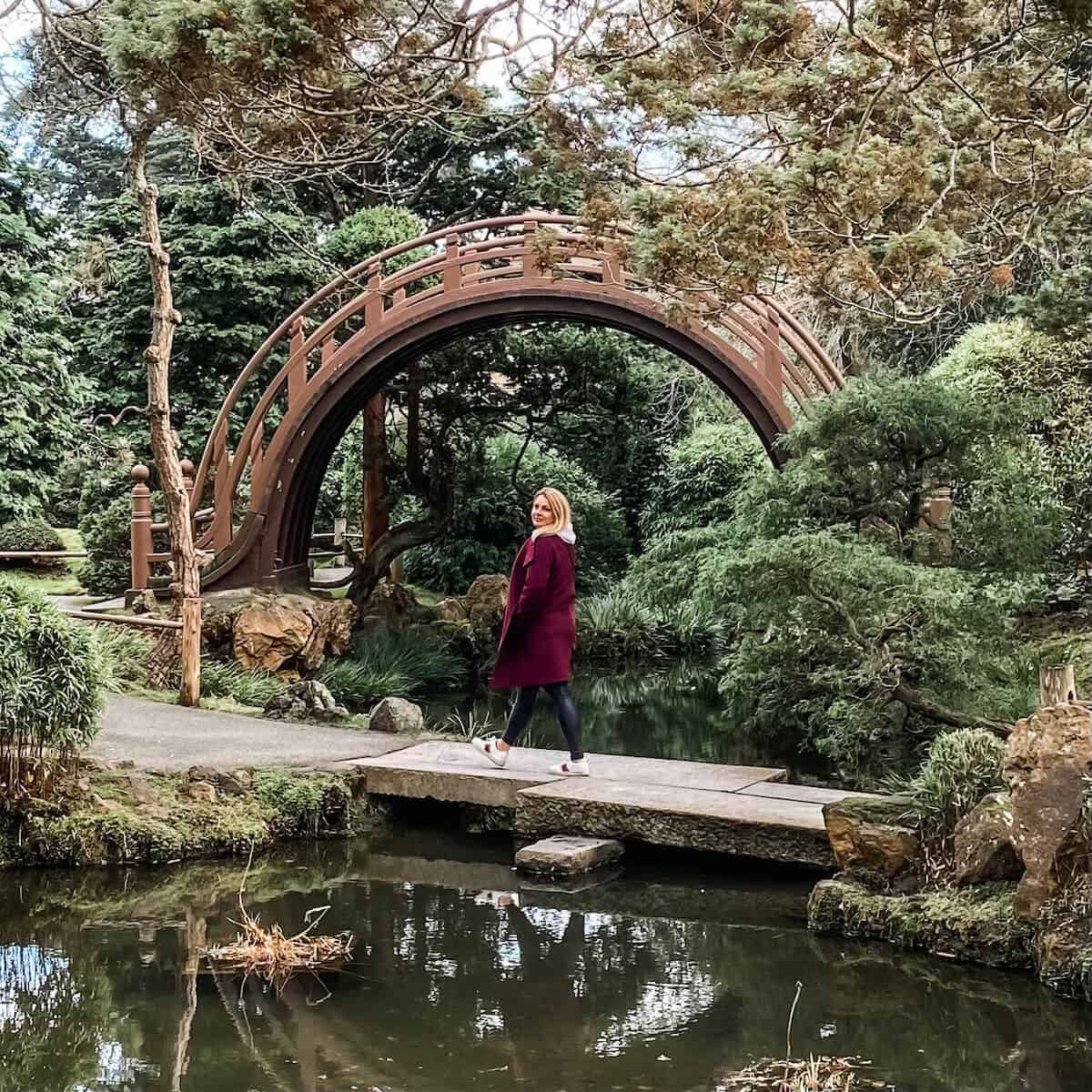 Originally created as part of the California Midwinter International Exposition in 1894, the garden was then taken on by Japanese landscape architect Makoto Hagiwara who worked tirelessly into making it what it is today. He expanded it from just one to five acres in size, but in 1942 was evacuated along with his family and sadly they were not allowed to return once the war was over.
We practically had the whole place to ourselves as it was a weekday morning when we went, which was such a treat. It gets much busier at the weekends, and especially in Spring when the blossoms are out. Features include this amazing arched drum bridge (or moon bridge) that would be a bit treacherous to climb over but reflects beautifully in the water.
One of the Buddha sculptures was cast in Japan over 200 years ago and gifted to the garden. It watches over the Tea Garden serenely and gives off a wonderful sense of calm.
A thoroughly lovely outing and the perfect way to slow down and unwind. If you are ever in the city, I highly recommend a visit! I want to come back in Spring when the cherry blossoms are blooming, that is definitely on my list.