Easy elegant desserts you can make ahead of time that will impress guests and save you from last minute stress!
I love creating a DIY fine dining experience when I host dinner parties, so curating a menu of elegant easy recipes that lend a classy air to proceedings without sending you into a stress hole is a big priority. These easy elegant desserts are recipes I've hand-picked to serve at summer dinner parties, they're fresh, often fruity and offer a refreshing end to the meal.
And just before we kick off, here are my quick tips for making any dessert look more elegant:
Garnish with edible flowers
Serve in glassware rather than on a plate
Dust with sieved icing sugar just before serving
Serving a sauce? Here are some plating techniques that might help it look extra cheffy.
And now we begin...
Elegant summer desserts
Grown up jelly is big on my agenda, and this raspberry and elderflower prosecco jelly is the perfect elegant easy dessert for dinner parties and just looks so classy served in saucer glasses like these champagne coupes. You can make this dessert the morning of, or the day before.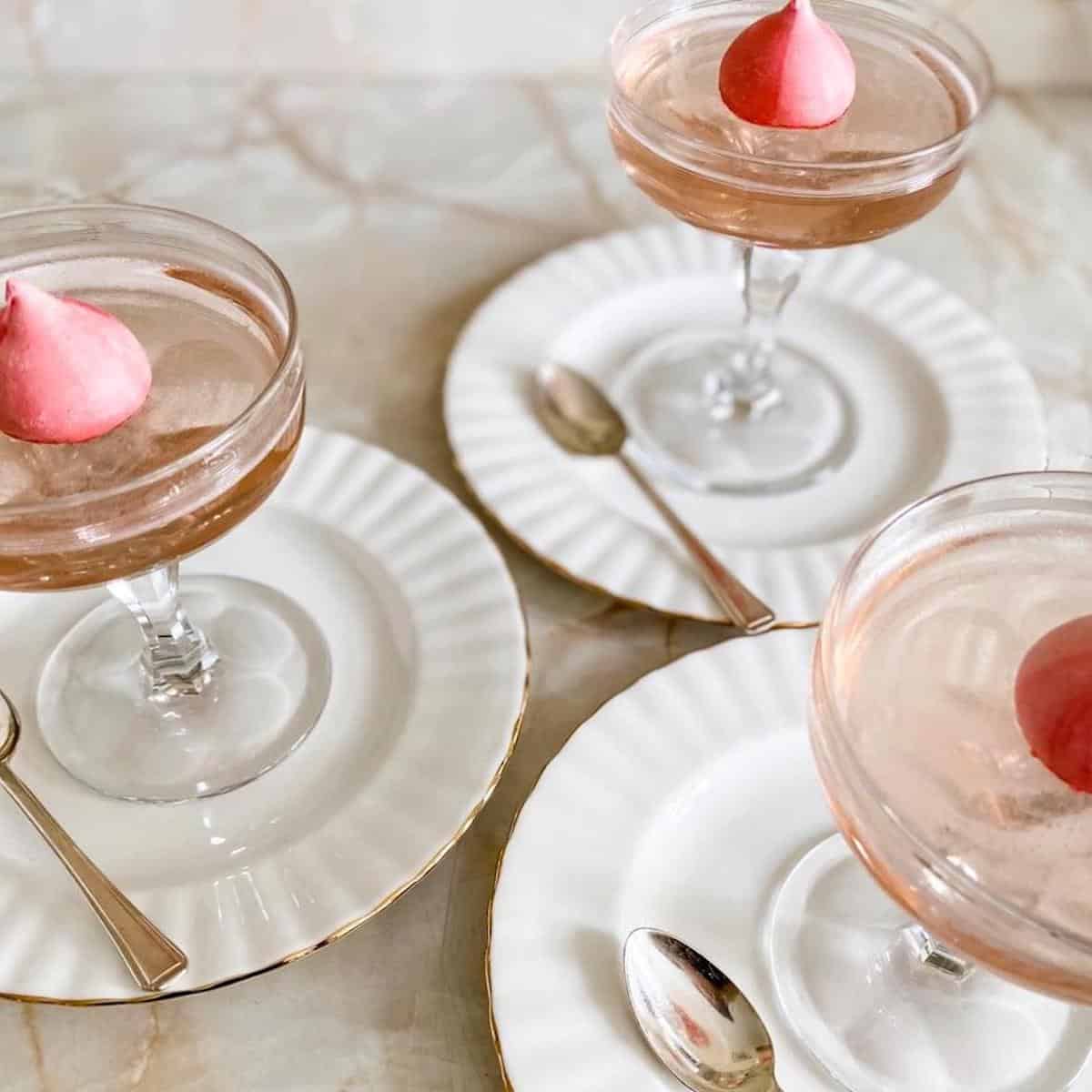 No summer is complete without an Eton Mess, and it's an easy dessert to serve at dinner parties because all the components can be made ahead of time, and then guests at your dinner party can assemble their own bowl when the time comes. So this is definitely one of my top easy elegant desserts for dinner parties that makes for a fun interactive experience too.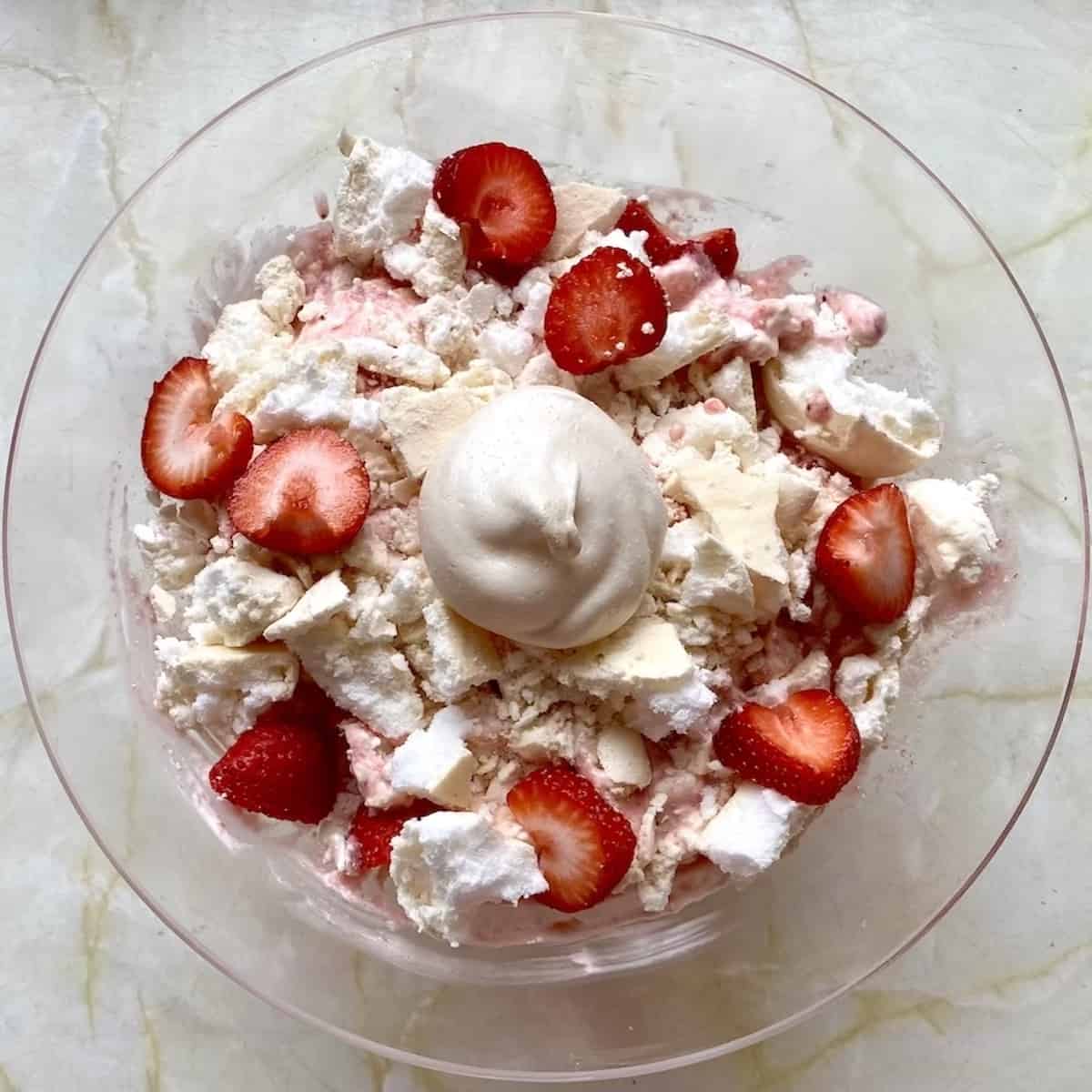 Now, you might look at the next entry on my round-up of easy elegant dessert recipes and think it sounds hard, but you will not believe the unbelievable hack there is in this recipe for making easy dulce de leche, I can't wait to try it myself! This Dulce de Leche Verrine with Banana and Cream is a picture-perfect elegant summer dessert to serve at dinner parties that is easier than it seems and can definitely be made ahead of time.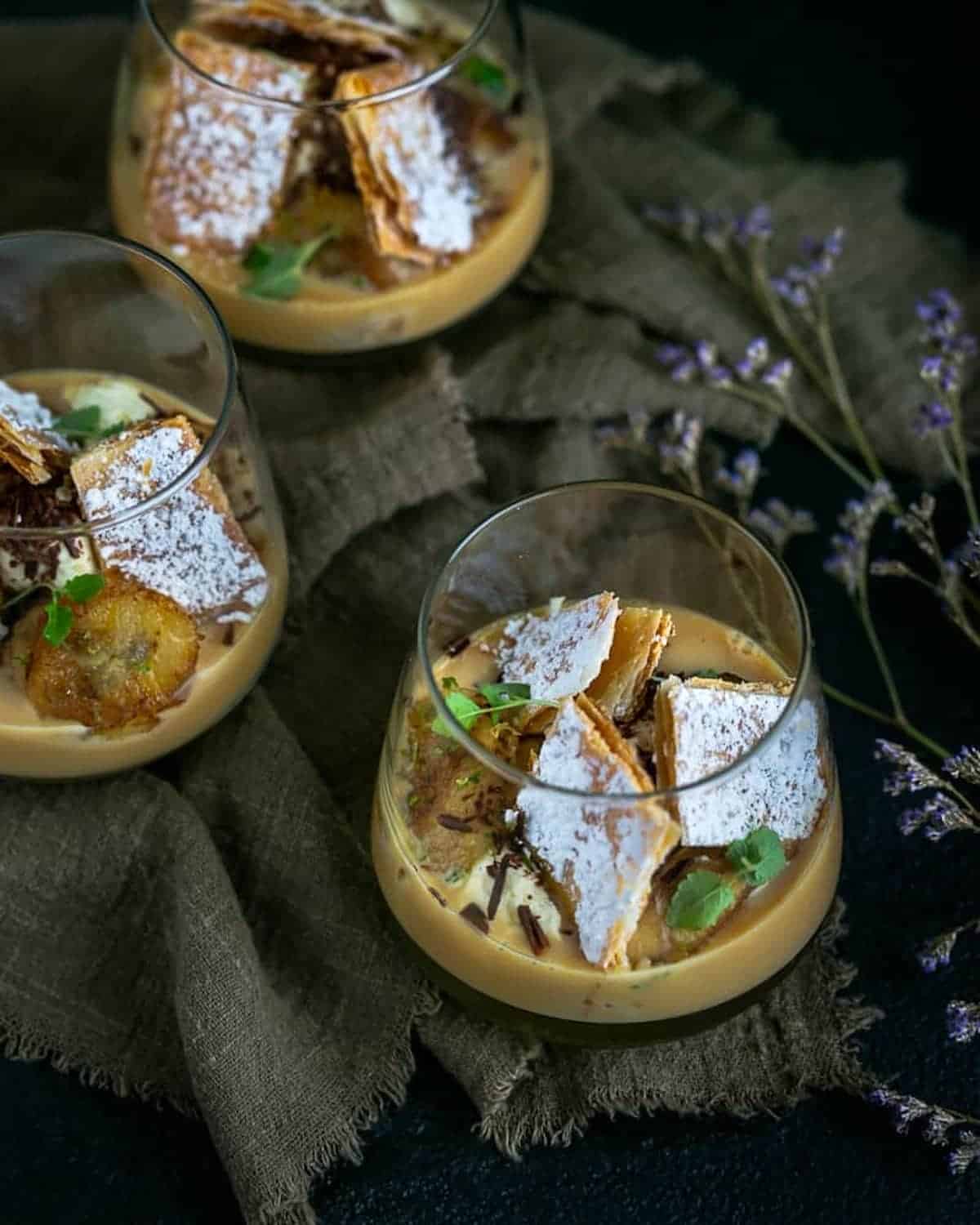 Tangy, tart and smooth, a fruity blackcurrant mousse cake is a classic dessert for dinner parties. As it needs to set in the fridge it is best to make the day before a dinner party. It's elegant, colourful and not too heavy, making it ideal for summer parties.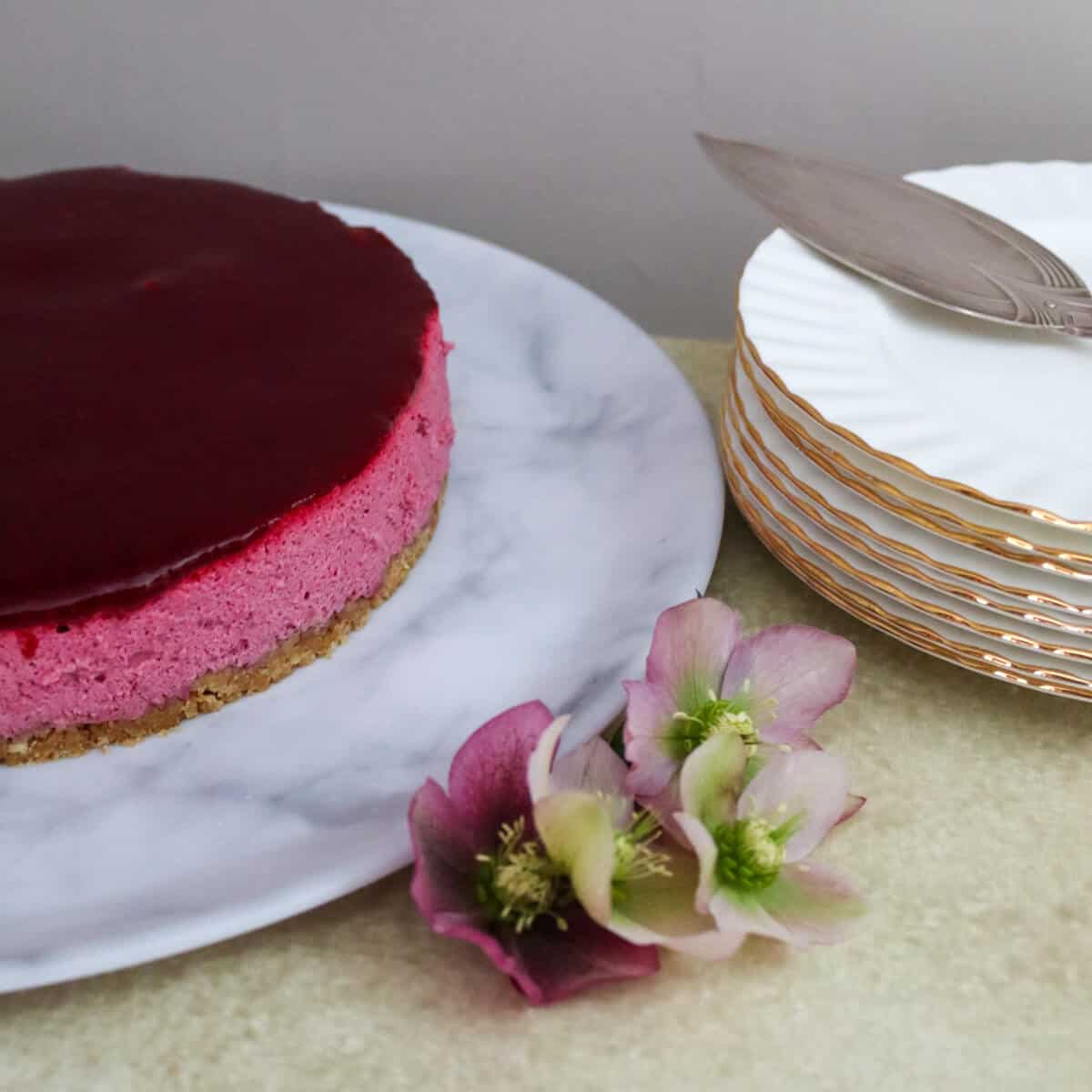 Light and crunchy meringue is always a winner when you're looking for summer dessert recipes, and this raspberry torte has it all, whipped cream, fresh berries, nutty richness and a drizzle of chocolate over the top. Elegant, classy and impressive, it's definitely on my list.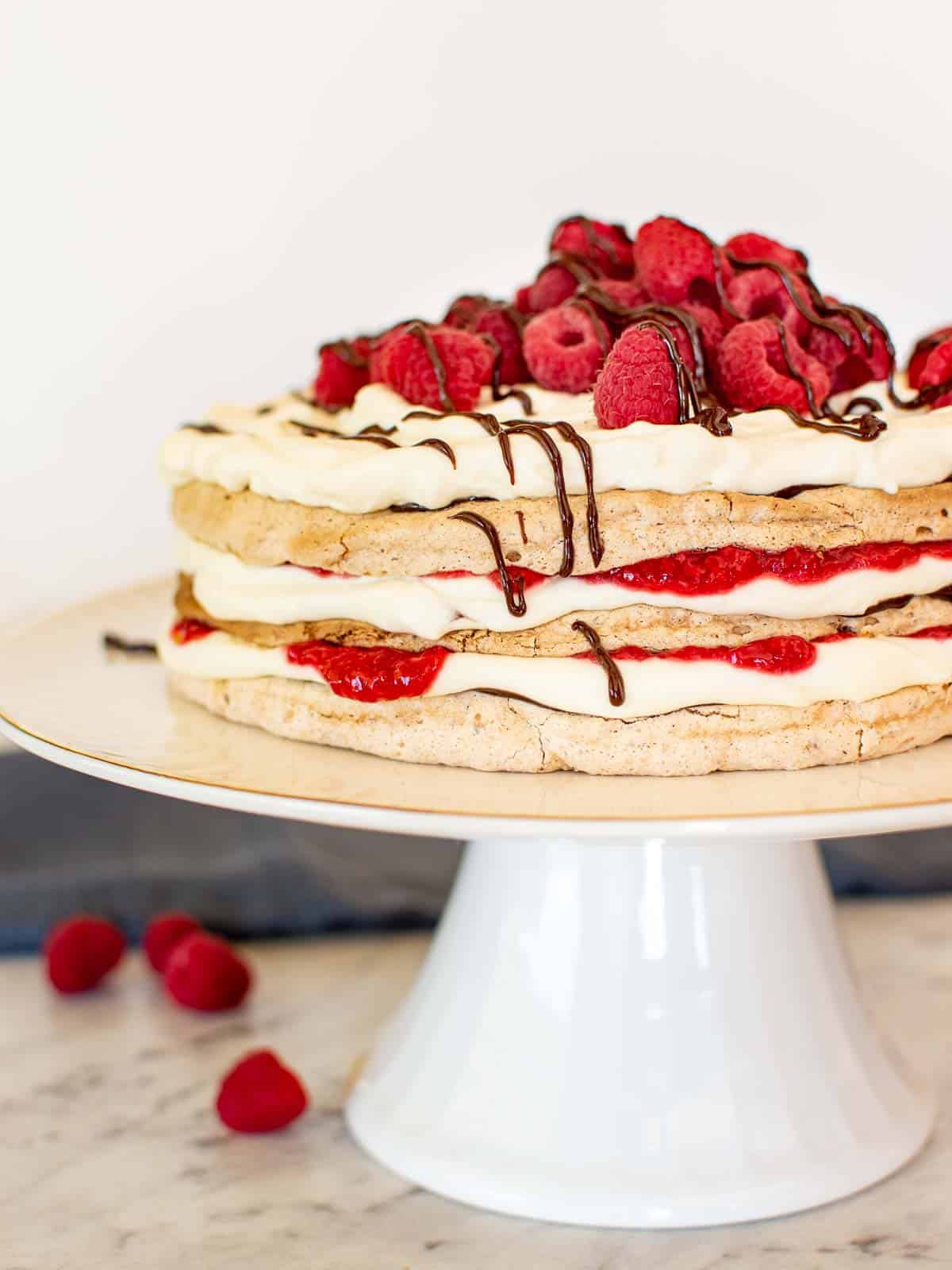 Panna Cotta is the perfect elegant easy dessert to make the day before a dinner party, it will have set but will still be light and delicate. Top with some fresh fruit and chopped nuts at the last minute and serve.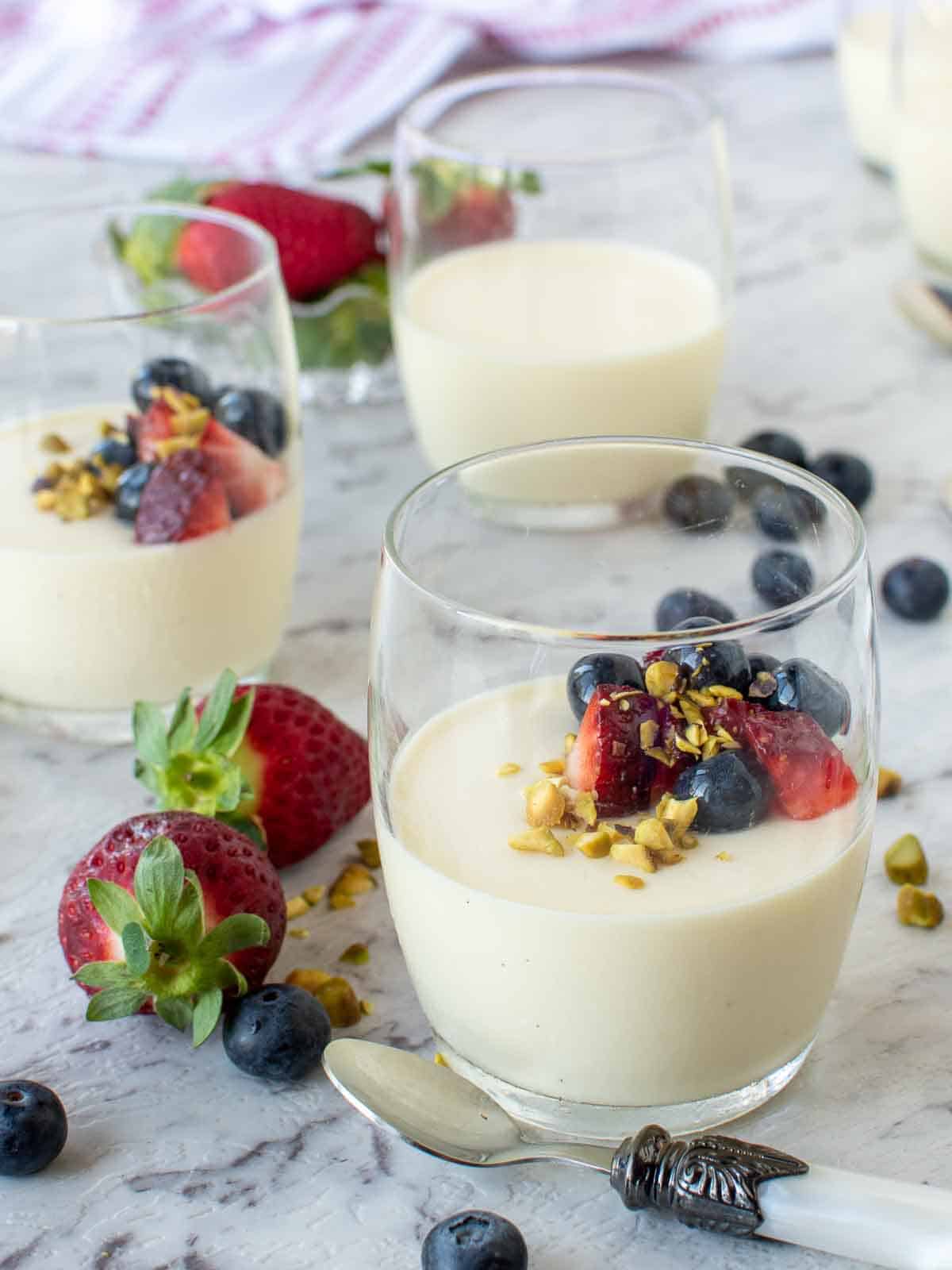 Cheesecake is a real favourite of mine, but it can be tricky to make when you're short of time (and uses a lot of pots, pans and oven space). Enter this no-bake blueberry cheesecake encased in a graham cracker crust. For non-US readers, use digestive biscuits, gingernut biscuits, shortbread or a mixture of all three!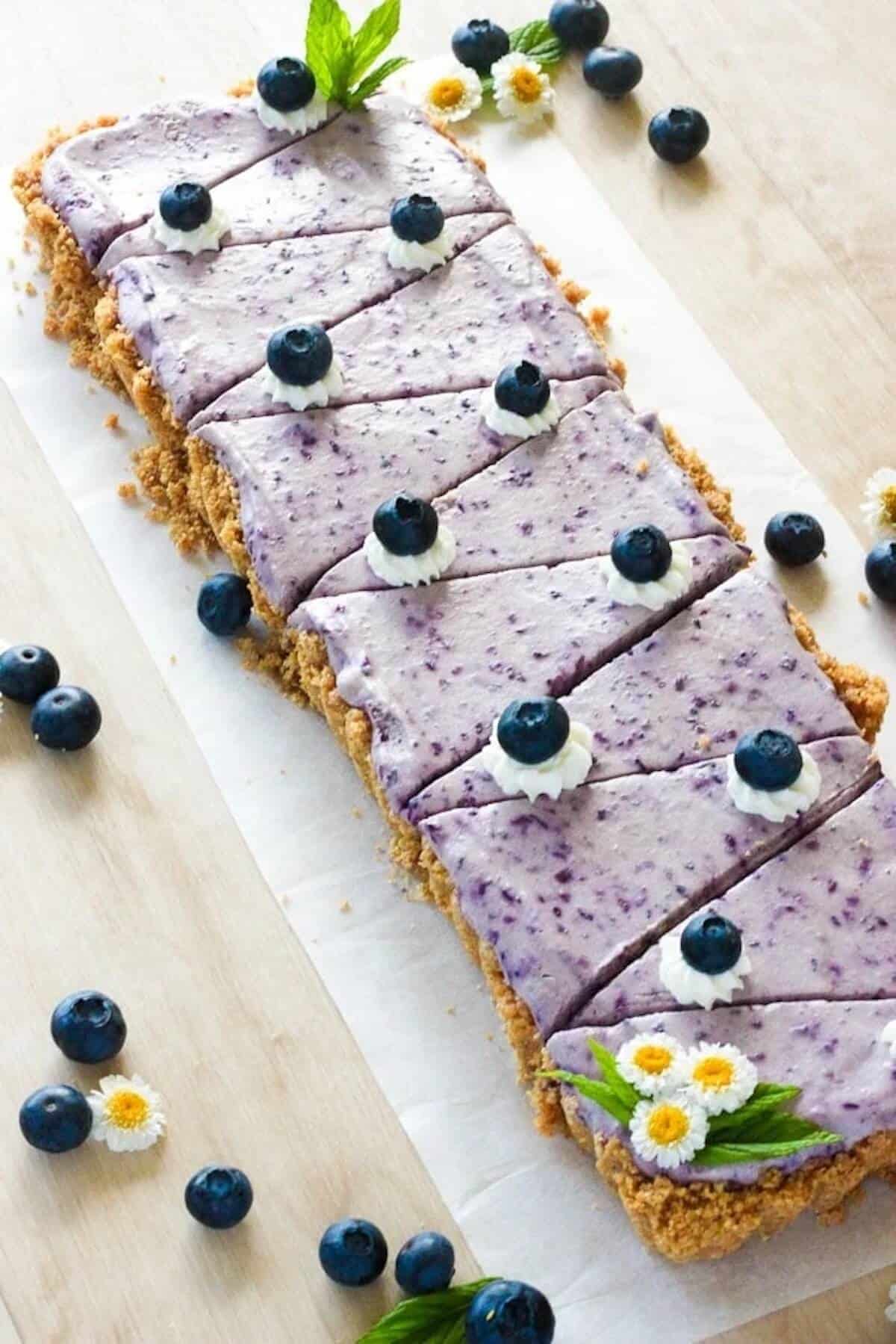 The taste of citrus in summertime is so refreshing and this lemon syllabub is a light and elegant way to finish your dinner party menu. Zesty and fresh, it also uses just a handful of ingredients and can be made several days ahead of time.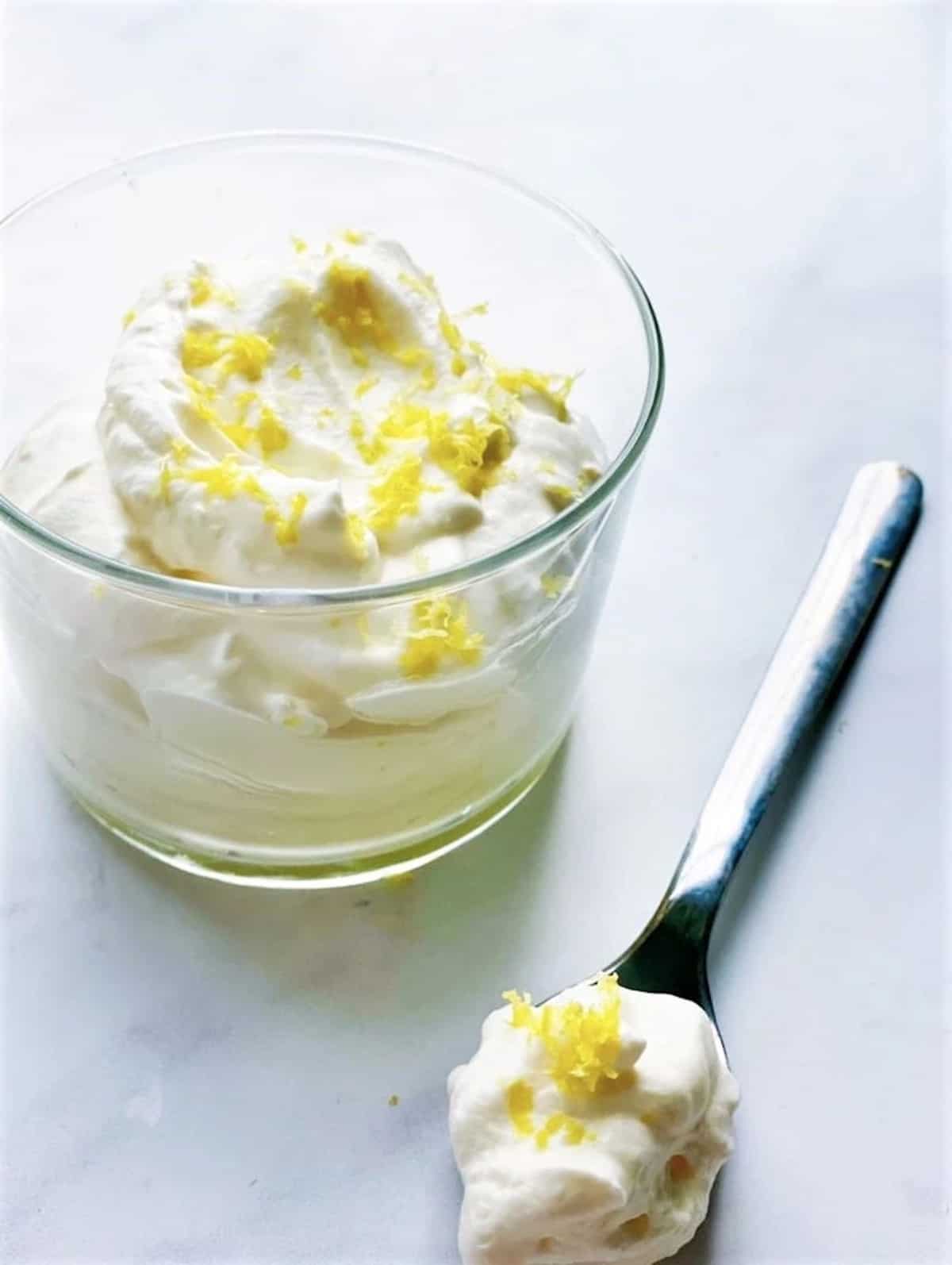 Anything served in a cocktail glasses tastes better right? The tart raspberry ribbons that run thought this white chocolate mousse counterbalance ther sweetness and stop it becoming too rich. This is the ideal easy elegant dessert for dinner parties as it can be made several days in advance, freeing up time for other tasks.
Similar in style to a panna cotta, this Mahalabia with Mango is an excellent easy elegant dessert to serve in high summer when the weather is especially hot! Originally from the Middle East, the mango gives this dessert recipe a tropical edge.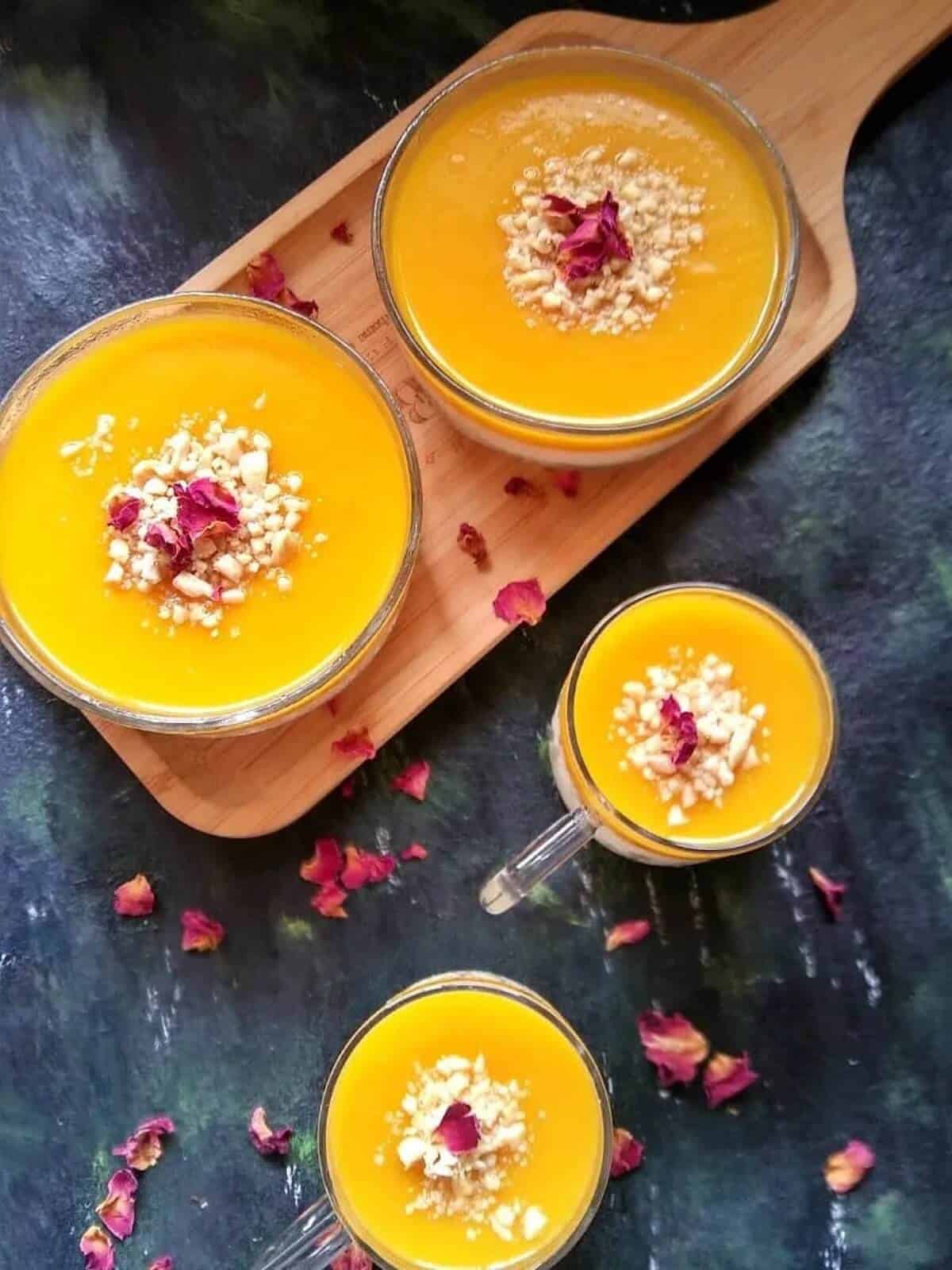 I hope you've found some summer dessert inspiration here, I certainly enjoyed putting this round up of easy elegant dessert recipes together and can't wait to hear if you try any of them! Tag me in any photos on Instagram, I'd love to see.